Fireplace Products
We have a huge selection of fireplaces and stoves to choose from! We also have the knowledge and experience to help you find what best suits your needs. We can put gas logs in a wood burning fireplace or make it even more efficient by putting in a gas or wood burning fireplace insert. We also have gas and wood burning freestanding stoves and outdoor fireplaces and firepits. Whether you are relying on your fireplace for heat or just to make your home more beautiful we can cover all the bases. We have everything you may need to add a new unit or upgrade what you already have, including design and installation! Below you will find links to the different types of fireplace products we supply. Just click the picture to be redirected to that product page. Thanks for looking!
We have a great selection of fireplaces that can be included in the construction of your home or business or can be installed in an existing home or business. Also if currently have a wood-burning fireplace, it can be upgraded with a vented or vent-free gas log set or a wood or gas-burning fireplace insert.
---
Freestanding stoves are beautiful and we have a great selection at Benson Stone Company. We carry many different brands that provide gas, wood, and pellet-burning options. Stoves are an excellent source of heat for any home or business.
---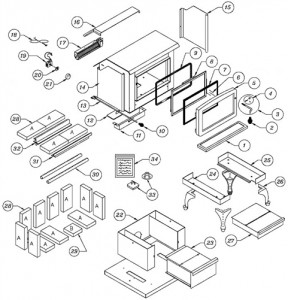 Benson Stone has been the areas largest and most experienced fireplace shop for the past 30 plus years. During that time we have collected many, many parts and accessories. If you have an old fireplace that needs repair, we can fix it for you. We have also developed excellent relationships with all of the major fireplace manufacturers, so if we don't have your part on hand we can find it and ship it to you.
---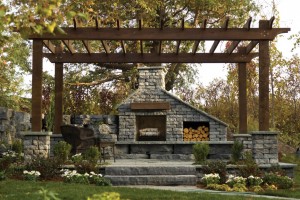 This link will direct you to our "Outdoor Living" page in the Landscaping department. Here you will find a great selection of outdoor fireplaces, fire pits, grills, and kitchens.