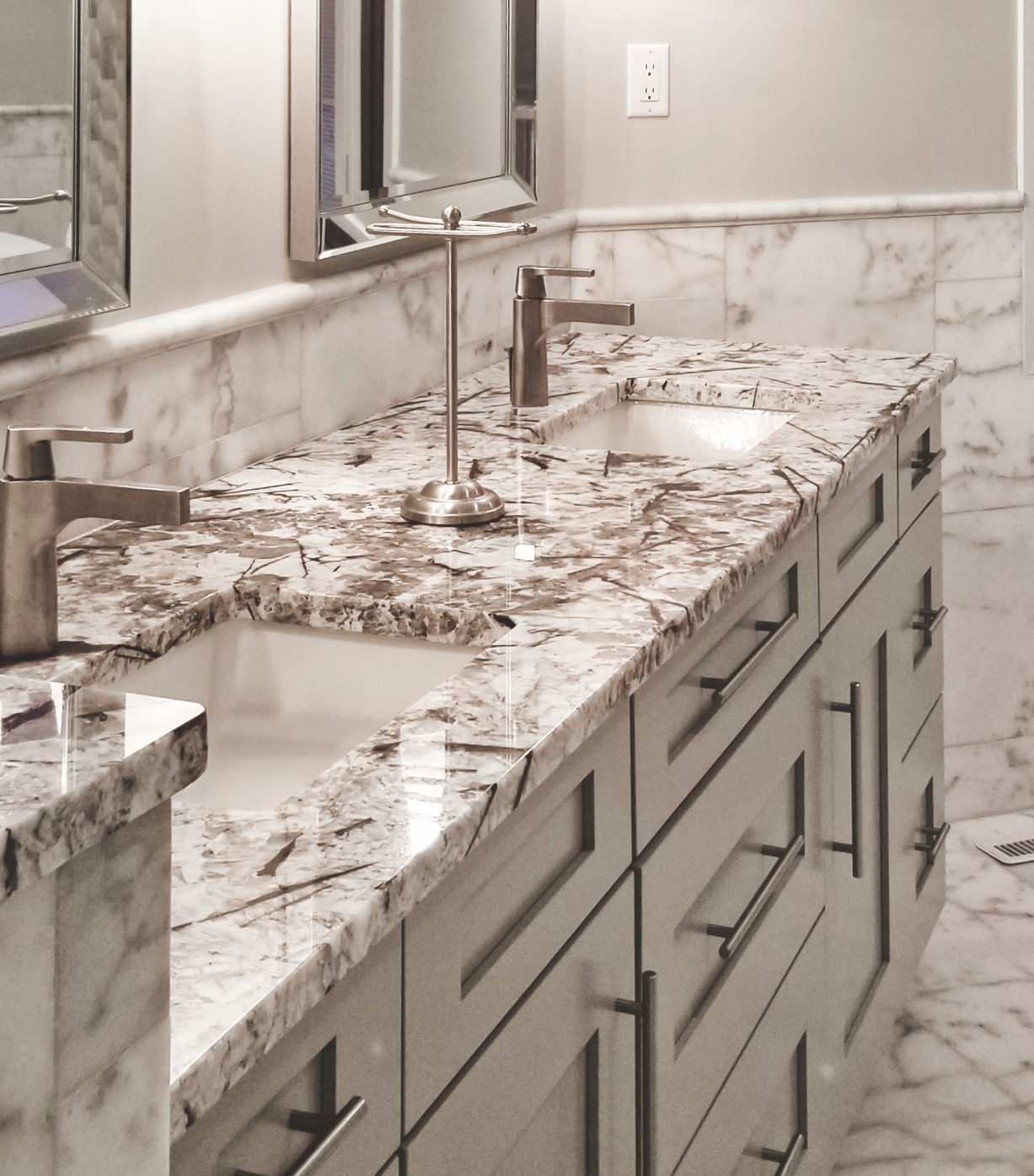 Almost everyone these days would prefer granite or quartz for their bathroom vanity countertops, but a lot of people feel like stone is out of the budget. If you love stone countertops but think that you can't afford them, keep reading! Here are a few tips and tricks to help you get the stone tops that you love, at a fraction of the normal cost.
1. Buy Your Vanity Countertops Direct from the Manufacturer
One great way to save money on vanity countertops is to skip the middleman and buy direct from the manufacturer. Our state-of-the-art granite shop at Benson Stone is super efficient, so we can fabricate your vanity countertops at a fraction of the time and cost. And our expert team of granite craftsmen are the best in the area. Thanks to their dedication and expertise, we've been voted the area's #1 Granite Shop!
2. Use Remnants for Your Vanity Countertops
If you're looking for the best possible deal on your vanity countertops, take a look at our clearance remnants. These are ideal for bathroom vanity tops, because they tend to be smaller than kitchen counters. Choose from hundreds of unique remnants including granite, quartz, quartzite, dolomite, soapstone and marble, all on display in our warehouse. Our collection features a full range of popular colors, patterns and styles.
Clearance remnants start as low as $12 per square foot for the material, so it's a great way to save money on a bathroom remodel. Visit our warehouse to choose the perfect one for your home, and we can fabricate it for you right here in our granite shop.
3. Get Free Advice from a Bathroom Designer
You'll love working alongside our talented team of granite experts at Benson Stone. We'll help you choose the perfect granite or quartz for your vanity countertop. Plus, everything else you need for your bathroom design project is right here under one roof, including cabinets, backsplash tile, sinks, and flooring. When you buy your materials through us, our talented bathroom designers will help you coordinate your entire project, at no extra cost!
Vanity Countertop Gallery
Here's just a small sample of the many hundreds of bathroom vanity countertops our team has fabricated and installed for our customers.