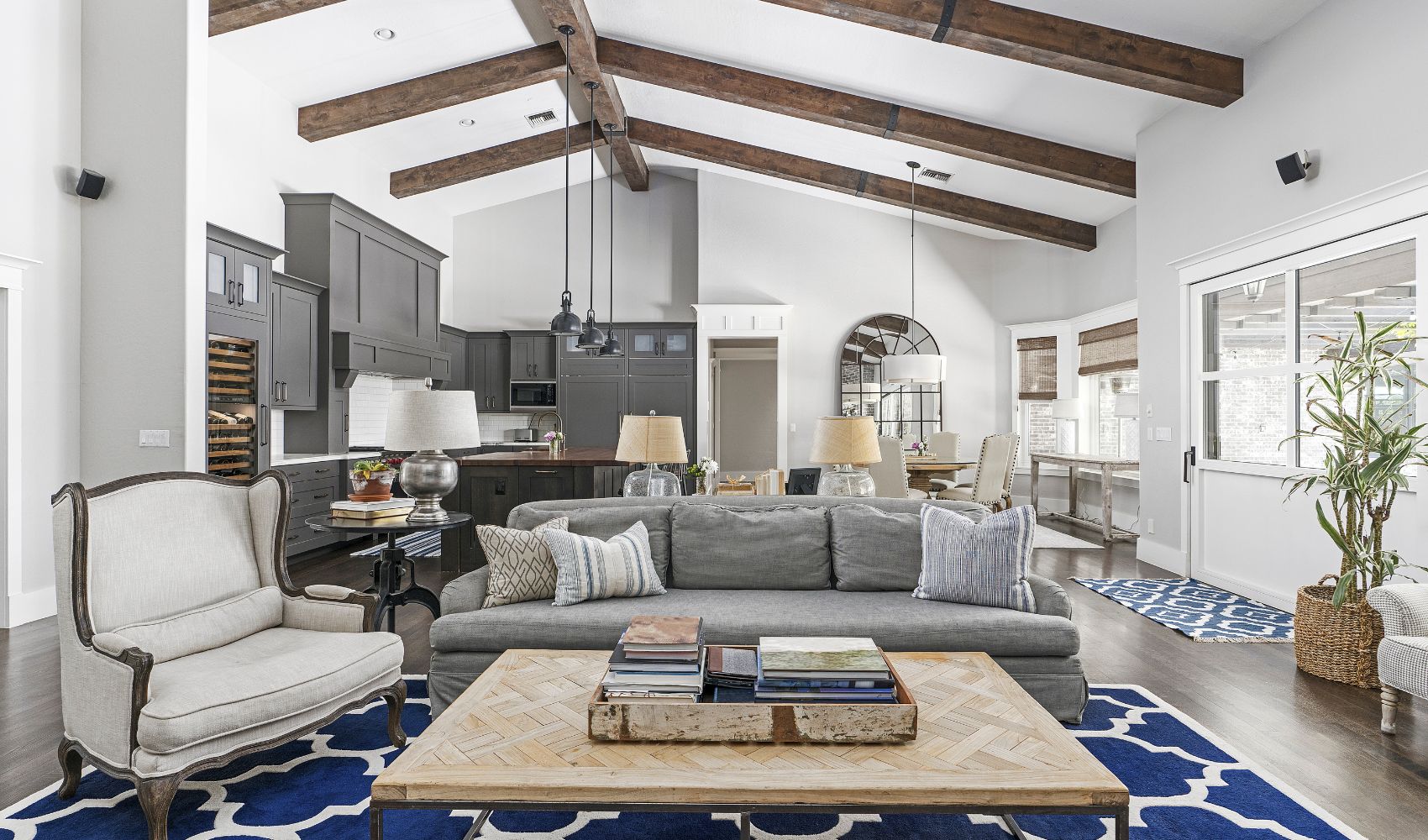 There are so many things to think about when it's time to pick out new furniture for your living room. But don't let all the choices stress you out! If you follow this simple guide with the help of one of our talented furniture designers, choosing your new furniture will be a piece of cake.
What's Your Style?
Everyone has their own unique tastes, which is why there are so many different design styles! If you don't know what style you like the most, that's completely alright. It's never too late to learn. Listed below are some of the most popular interior design styles, with some short descriptions. While going through the list, make note of the ones you're most attracted to. What makes you happiest and shows off your personality? You don't have to fit into one! We can always adapt or blend styles to fit your taste.
Living Room Furniture Design Styles: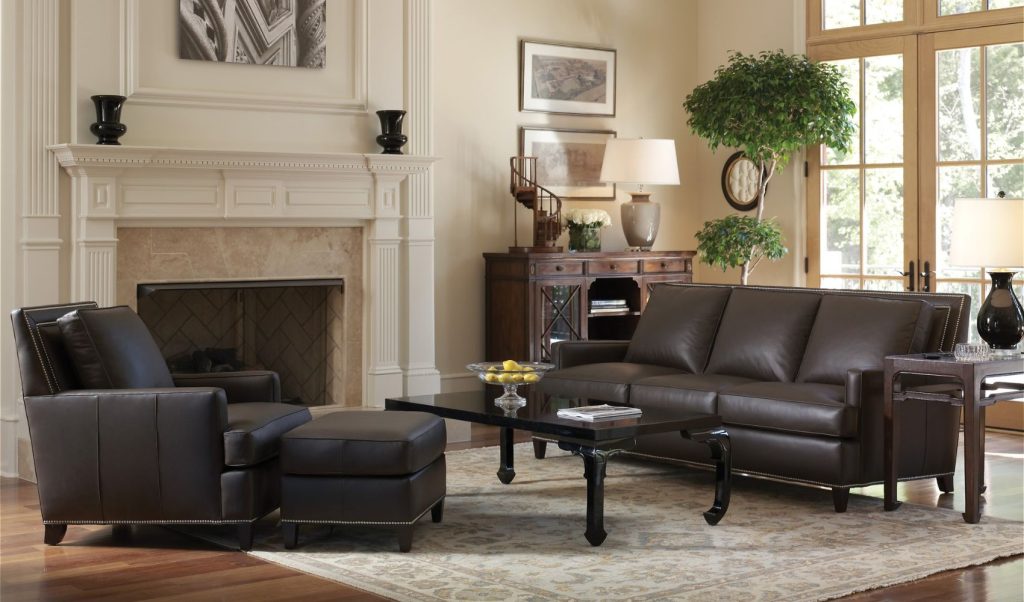 Traditional:
Features dark wood furniture with ornate details.
Consistency throughout pieces, matching furniture set.
Neutral color palette with the occasional pops of color.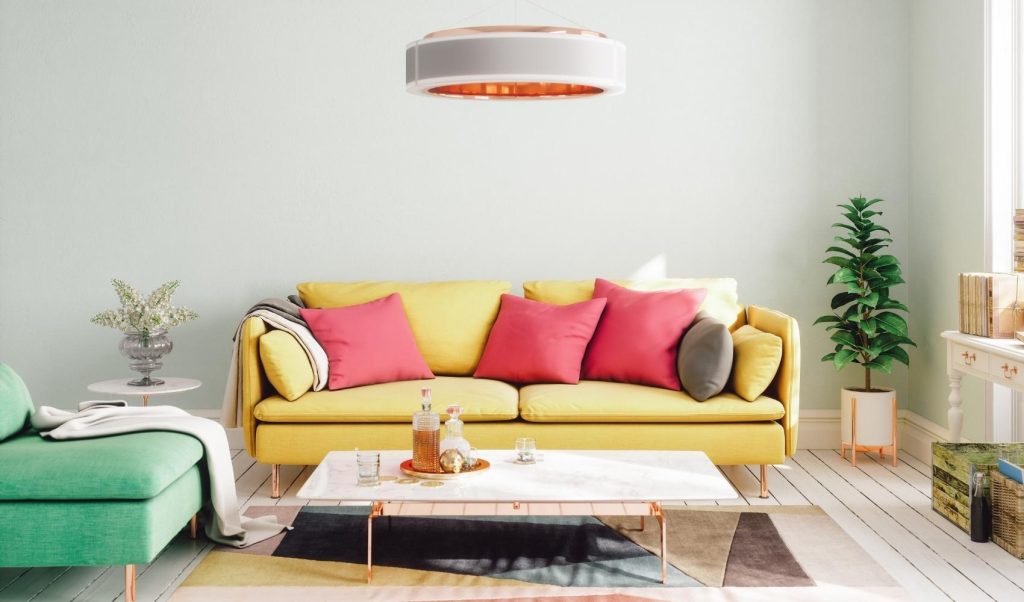 Modern:
Clean lines with smooth, sleek surfaces.
Decor is kept to a minimum and there are fewer knick-knacks.
Furniture and artwork will have colorful accents while the rest of the room is more neutral.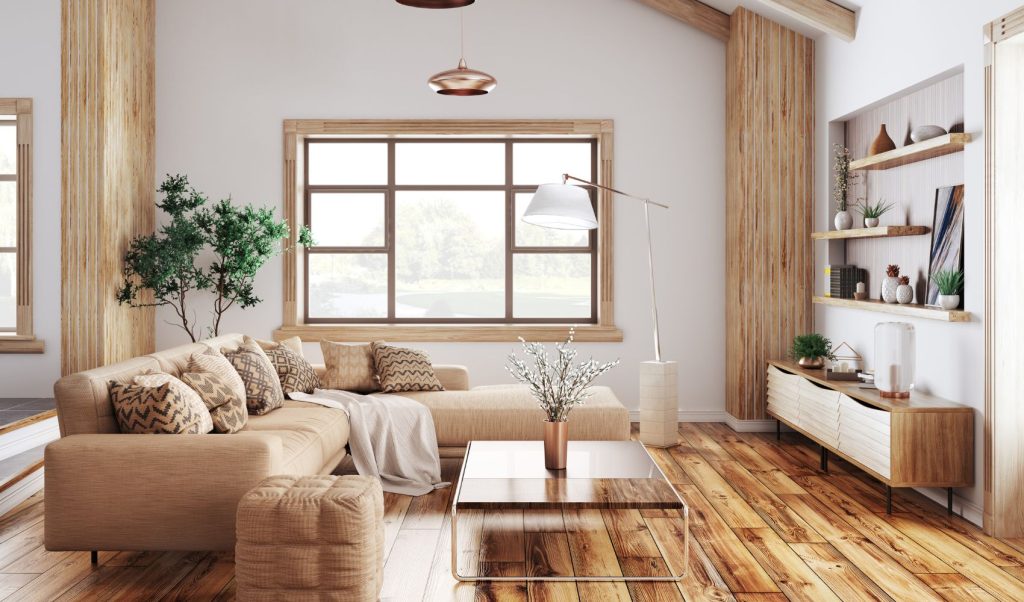 Contemporary:
Constantly evolving – often uses natural woods, fabrics, and textures.
It draws from various time periods and blends them in a sleek and simple space.
Neutral color palette with textured fabrics creating points of interest.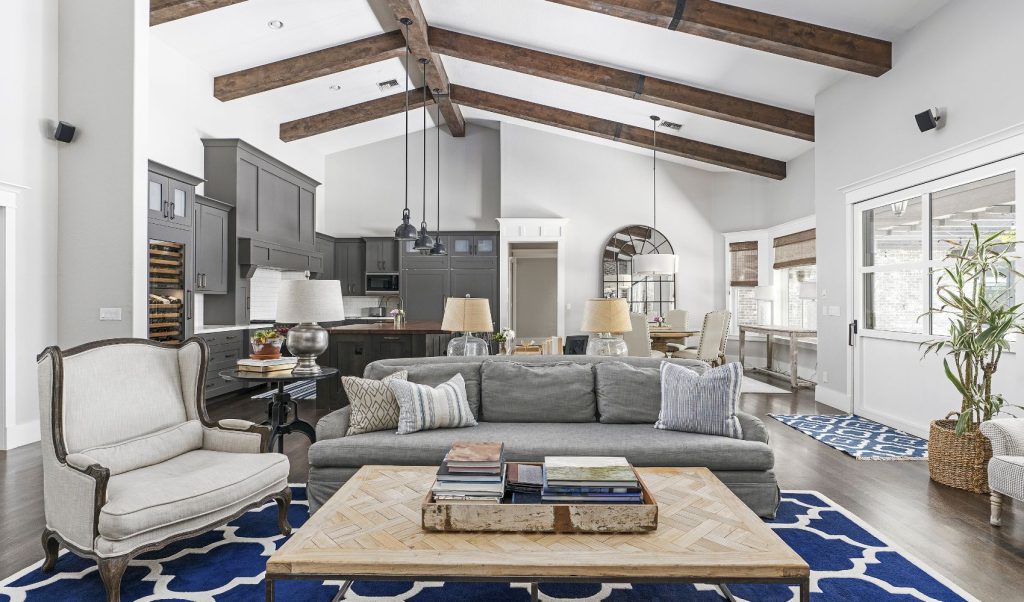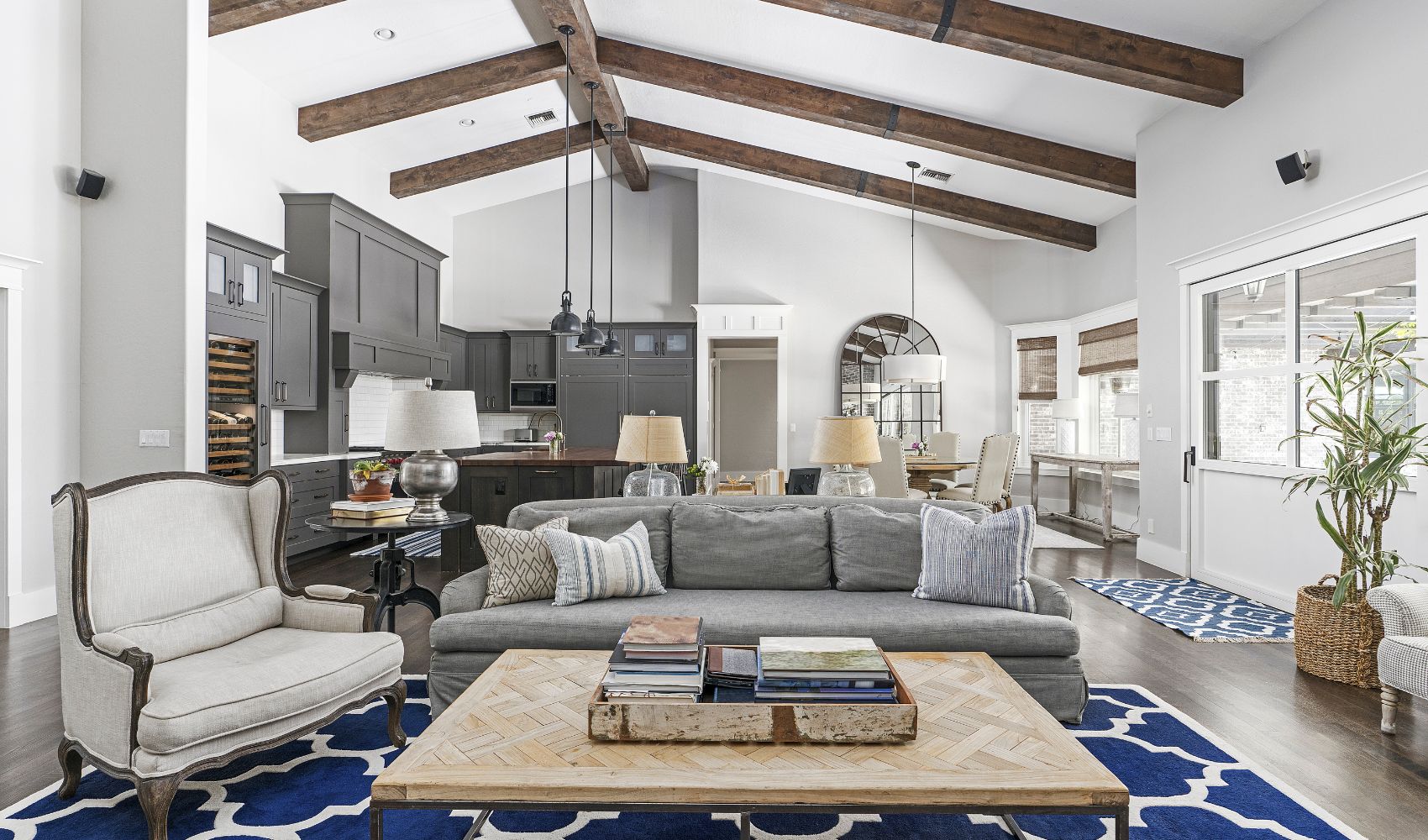 Transitional:
It's a blend between traditional and contemporary.
Balances comfort and sophistication, as well as the past and present.
The pieces are classy, casual, and functional.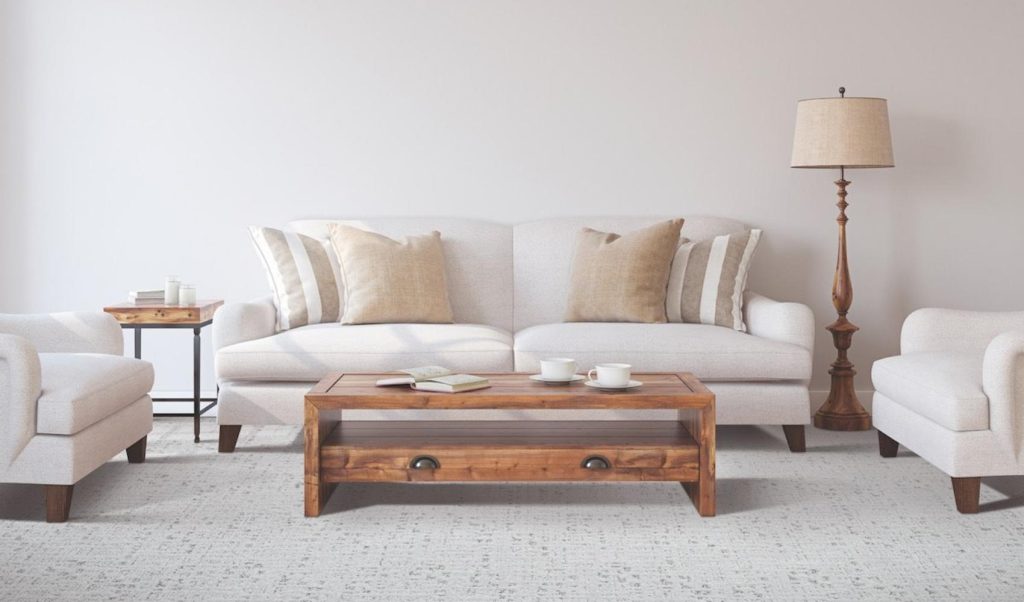 Minimalist:
Focus on simplicity.
Open, uncluttered space – Let the space and light speak for the room.
Smaller, simple furniture – Often with multiple purposes.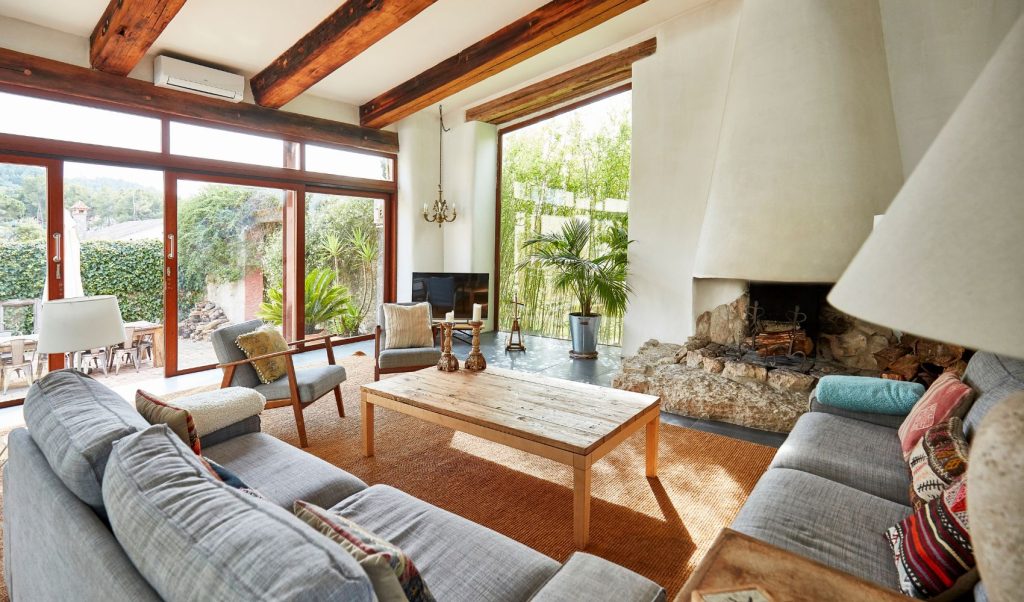 Rustic:
Warm, inviting, comfortable space.
Use of natural materials in furniture and throughout.
Avoids using artificial materials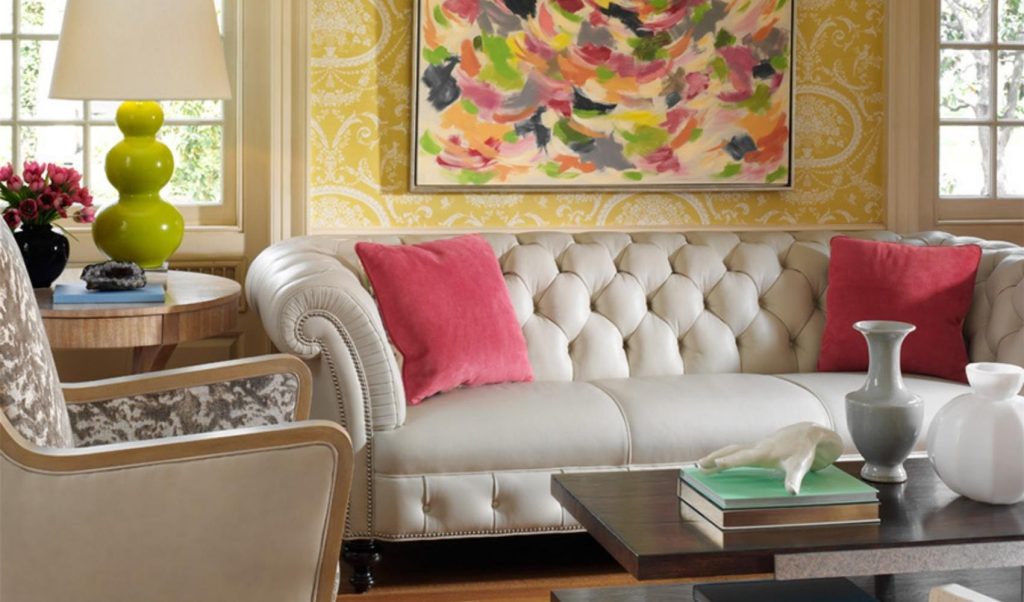 Eclectic:
Has a little bit of every design style, fewer rules.
"Outside of the box" creative way of designing.
Pick your favorite thing about other styles – blend them.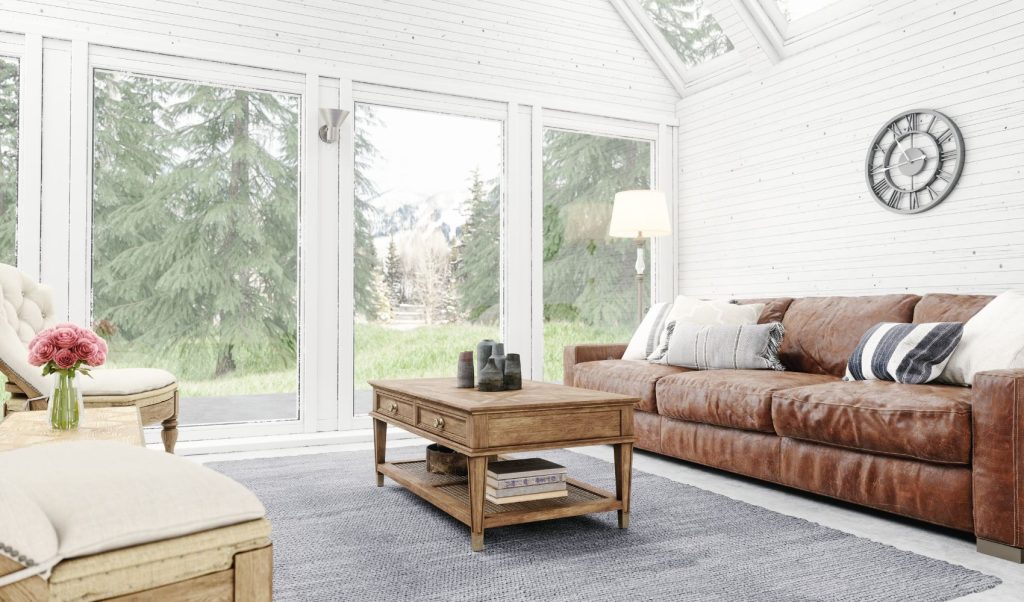 Farmhouse:
Relaxed, laid back vibe – practical and comfortable.
Combines vintage elements with new ones
Avoids matching sets – furniture featuring varying textures, natural elements, and antique accessories.
Planning & Measuring Your Living Room
Planning ahead and knowing what direction you're going in will help speed up the selection process. You want to be sure that the piece you select fits in your home and suits your needs. It takes a little extra time to plan and measure, but in the end, it'll save you both time and money.
Layout:
Developing a floor plan for the room you're furnishing will guarantee that there's enough room for everything to fit. Start by making a rough sketch of the room, then use a tape measure to get all the dimensions. You should make sure to note permanent or built-in elements like doorways, windows, fireplaces, and cabinets. This will help you and your designer plan the layout of your new furniture, and it eliminates the chance of choosing items that are too large for the space.
If you don't feel up to the challenge of measuring your room on your own, you may invite one of our designers to visit your home and do it for you. Though there is a charge for this service, it'll give your designer an opportunity to get up close and personal with your home. Then they'll be able to give you the very best guidance for your interior design.
Functionality:
Think about who will be using the living room the most and think about the functionality of the piece. Ask yourself what your goals are for the room. For example, do you like to host large get-togethers? Do you enjoy taking naps on your sofa? Would you like to lean back while you read a book? Will you allow your pets on the furniture? Do you prefer a sofa that you can sink into, or one that will stay nice and firm?
Share all of these points with your designer, and they'll help point you in the right direction.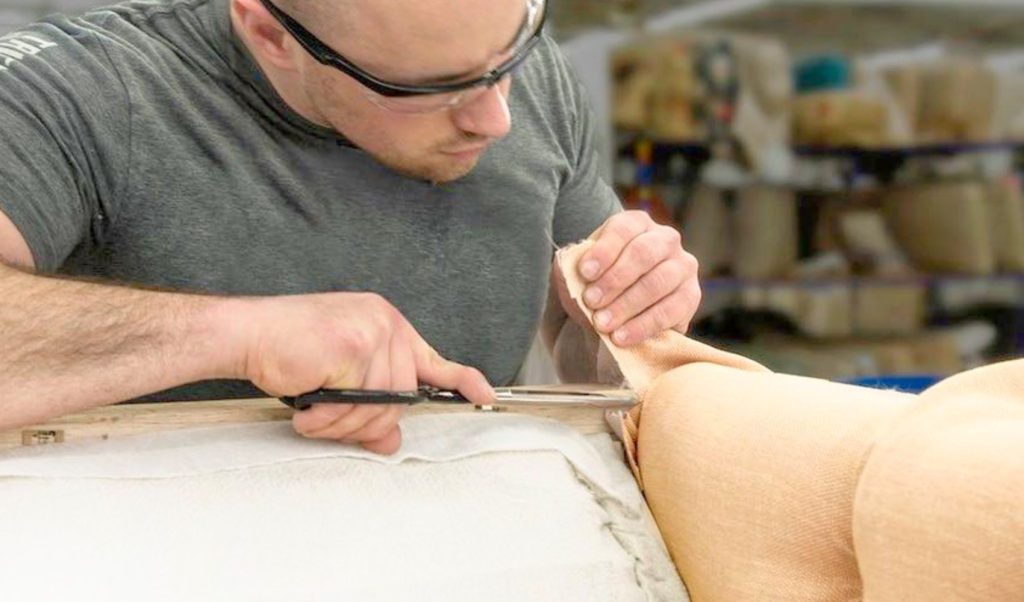 Construction:
Depending on where you shop, you'll find varying grades of quality. The highest quality furniture will last decades rather than years, which will save you a lot of money in the long run! It may be tempting to purchase lower quality furniture for a lower price, but it'll cost you more down the line when it needs to be replaced.
The old saying, "you get what you pay for," especially holds true for furniture and the quality of the product you receive. Before you start shopping for living room furniture, make sure you find a reputable and trusted brand. A knowledgeable sales person will be able to point out the quality of the frame, suspension, foam, and upholstery on any piece of furniture in their showroom. Here at Benson Stone Company, we only carry high quality products, so you don't have to worry about poorly-made living room furniture.
Upholstery & Finish:
The upholstery you choose for your new furniture makes a huge difference. Almost every style of seating available in our showroom is customizable, so you and your designer can choose the upholstery that's best suited to your style, family, and budget.
Think about who will be using the furniture, and how often. If you have pets and kids, then it may be worth considering a fabric that doesn't easily stain or tear. We carry a wide variety of durable fabrics that are still very soft and cozy.
Leather is also a great choice for long-term durability and beauty. Leather will never fray, and any little scratches can be easily covered with some leather polish. It's also very easy to wipe up spills on leather furniture, and it won't absorb odors from its environment.
If you're more interested in style than durability, you may wish to choose a more delicate fabric for your furniture. We generally recommend that for decorative accent pieces that are less likely to get heavy use. Thankfully, here at Benson Stone Company, we have a team of professionals who are able to answer any questions you may have!
Personality:
Above all, it's your home, and nobody knows what you like more than you. Since this furniture should in last in your home for decades, you want to make sure you get a piece that you love! So don't settle for something that's just ok. Keep looking until you find a quality piece that really shows off your personality!
Conclusion
Here at Benson Stone Company, we're dedicated to making your shopping experience excellent. Our talented team of furniture designers can help you every step of the way, from planning the layout of your room, to choosing the best style for your family, to customizing the finishing touches. If you need living room furniture, look no further than Benson Stone Company!