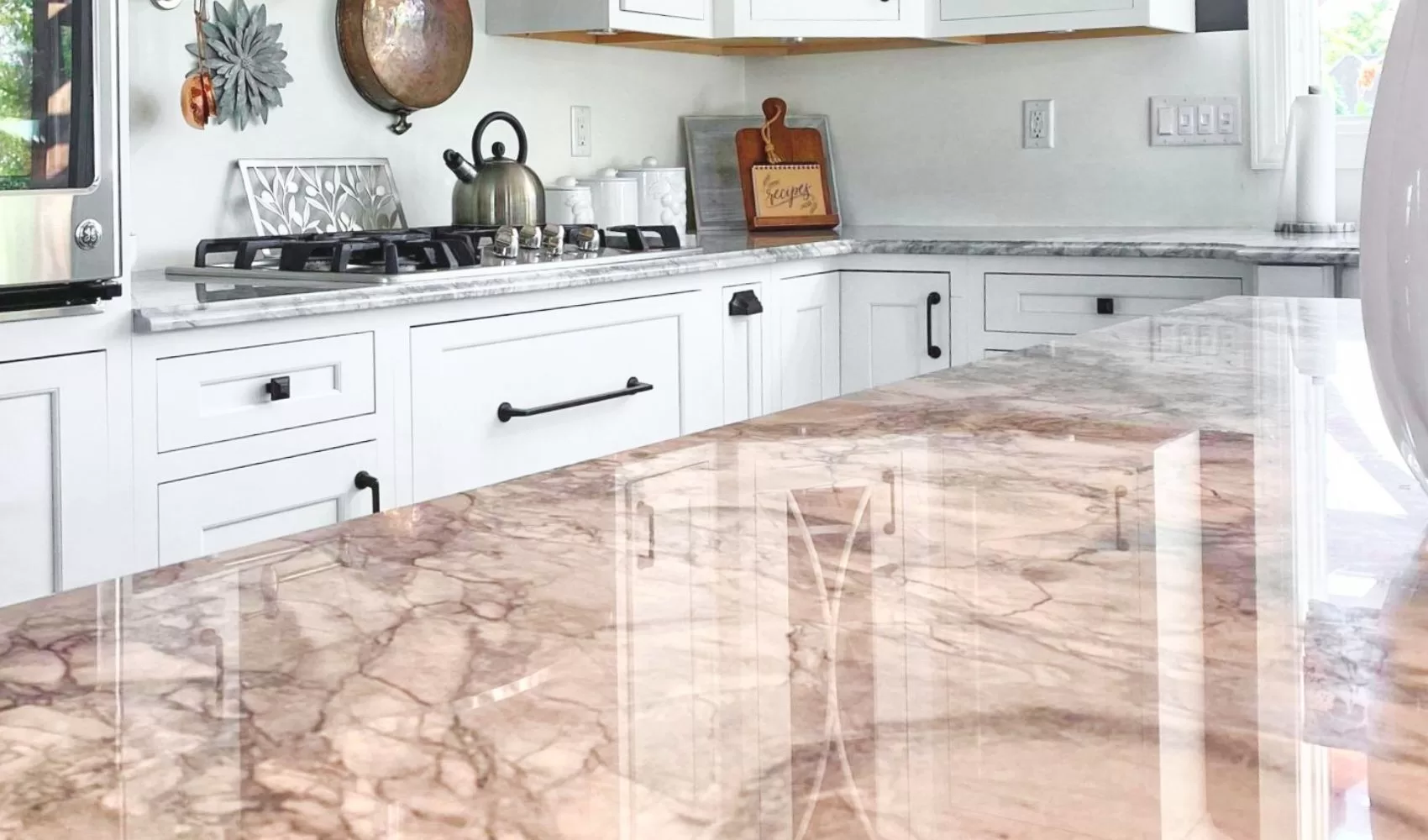 Granite expert Gordon shares the top three reasons why he recommends stone countertops as a great investment for your home.
I've been in the stone industry for over 20 years. When it comes to countertops, I can tell you from both professional and personal experience that stone is head and shoulders above laminate, wood, or tile. There's really no comparison.
In this article, I'll highlight three key reasons why stone countertops are a great investment for your home.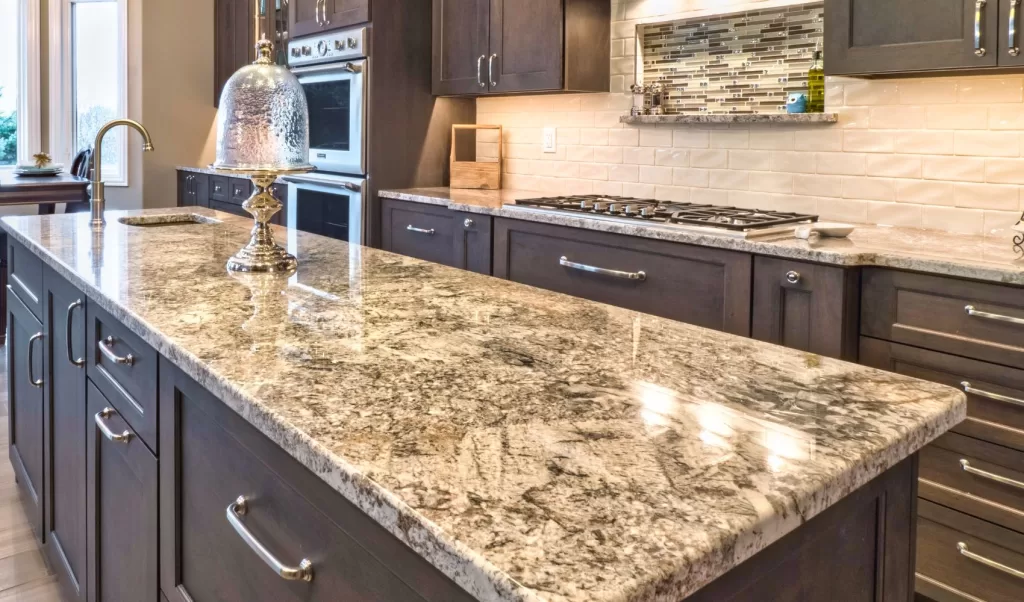 The Most Durable Choice
I could get into the technical differences between quartz, granite, quartzite, etc., but overall, the main thing to keep in mind is that any stone you choose is going to be super durable.
Unlike other countertop options, stone can withstand years of use without showing wear and tear. It's resistant to scratches, heat, and stains, so it's an excellent choice for high-traffic areas like the kitchen. With proper care and maintenance, stone countertops will truly last a lifetime in your home.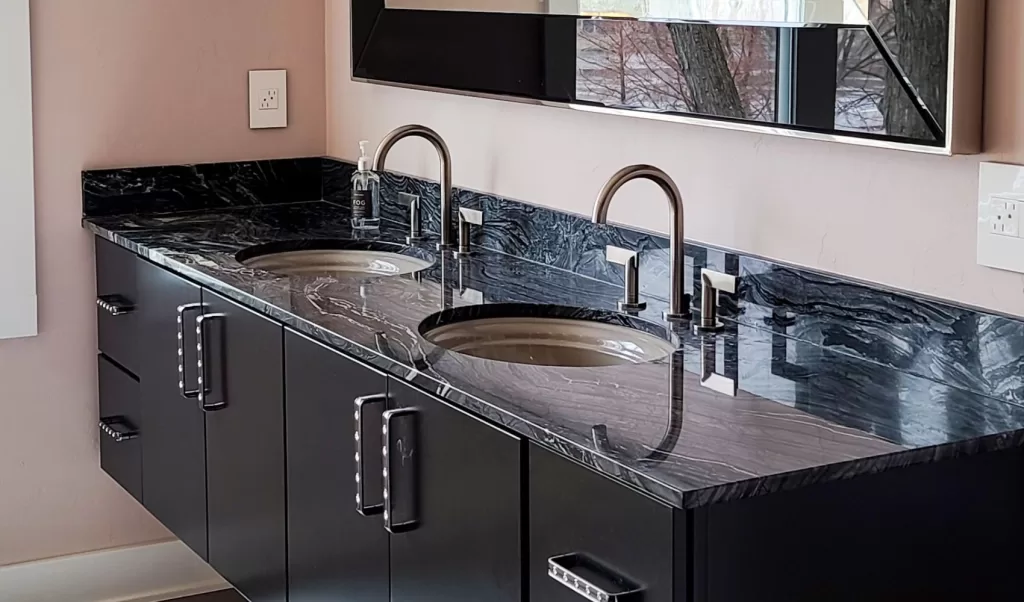 The Versatility of Stone
Our stone countertops come in a huge variety of colors, patterns, and finishes, making them incredibly versatile.
We've got the area's largest selection by far, with hundreds of samples on display in our showroom and full-size slabs here in our warehouse gallery. Whether you're going for a classic look with a solid color or a more unique look with a dramatic pattern, we'll definitely have options to fit your style. Check out our website to see our full selection. There's a great visualizer tool on there that you can use to see how different types of stone would look in an actual kitchen or bath.
Plus, we can use granite & quartz in lots of other places throughout the home beyond just countertops – think backsplashes, flooring, and even shower walls!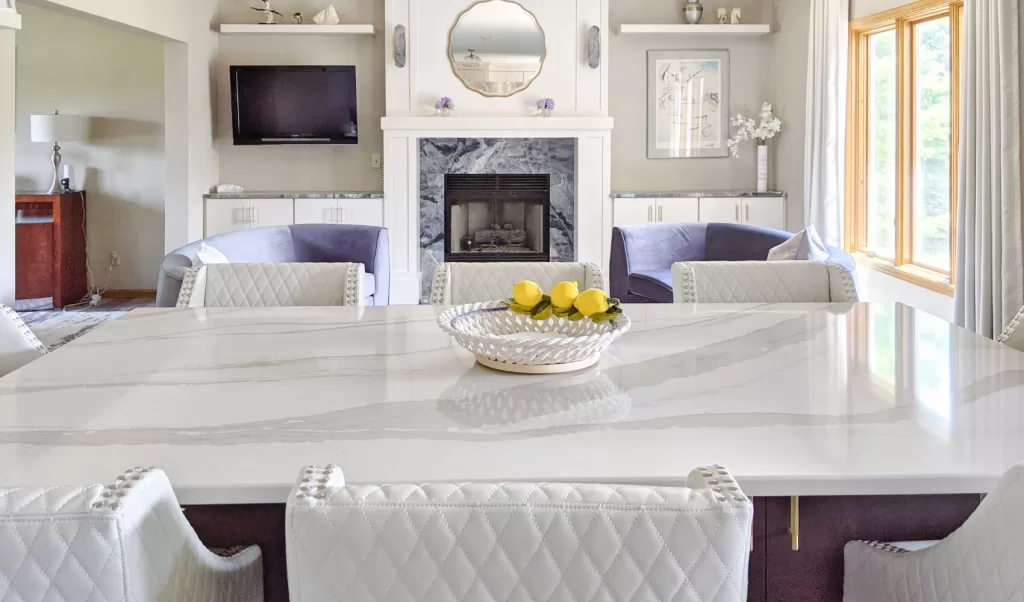 The Most Popular Countertop Style
Stone countertops are the number one most popular choice among home buyers. They add a level of sophistication and elegance and increase the value of your home. When you're ready to sell your home, you'll be thankful that you chose stone. It's a timeless material that'll never go out of style, so it's a really smart investment.
Final Thoughts on Stone Countertops
All this to say, stone countertops are by far the best choice when you're looking for an upgrade. Not only are they durable, versatile, and popular, but they also add value to your home! And when you choose to work with the experts at Benson Stone Company, you'll have peace of mind knowing that everything will be taken care of by a team of talented designers & master craftsmen.
Feel free to reach out with any questions. I'm here to help!
Gordon
Granite Expert
Benson Stone Co.