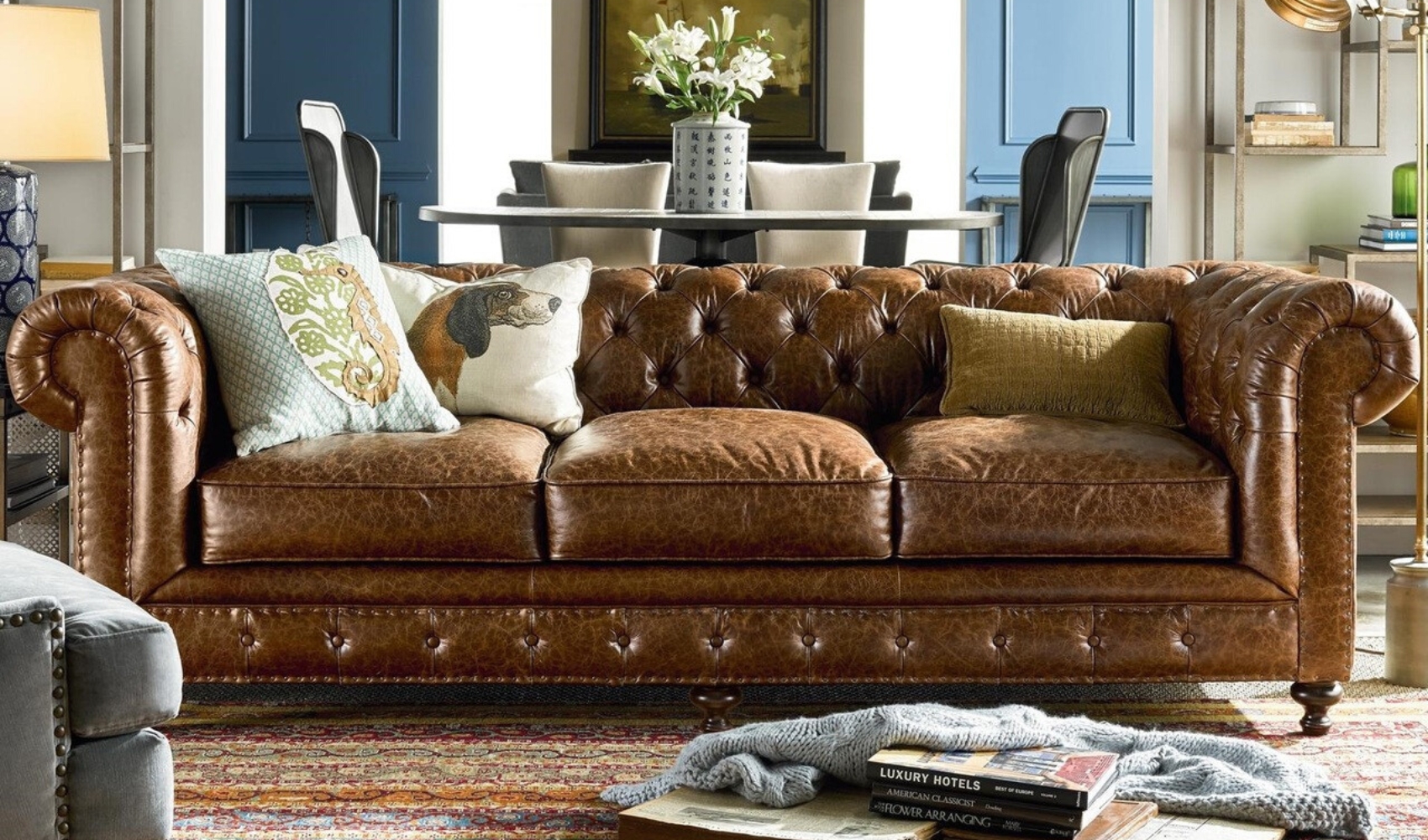 Designer Darlene shares the top reasons why she recommends leather for your home.
Right after my husband and I got married, we bought a brand new leather sofa. A plush, Chesterfield style three-seater with high arms in a rich, dark brown color.
That was over thirty years ago, and that same sofa is still the centerpiece of our living room today. She's held up to kids, pets, and get-togethers. She's just as pretty as the day we brought her home and she's only gotten softer and more comfortable with time.
So is leather furniture better? My answer is yes.
I'll let you in on a few tips that I always share with my fellow leather lovers…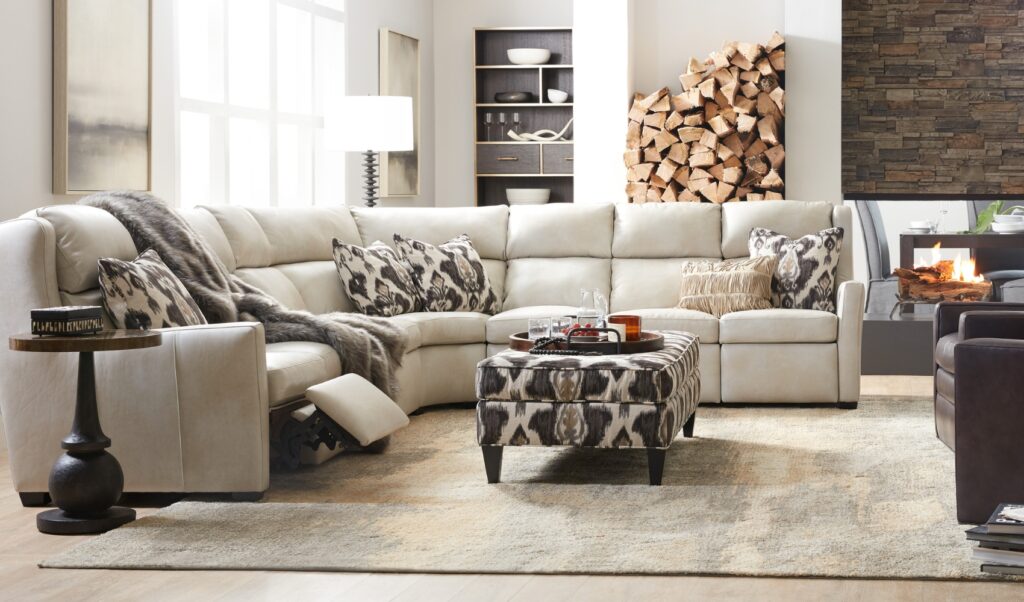 The Unique Character of Leather
Leather adds a certain natural elegance and sophistication to your home. As a designer, that makes it a lot of fun to work with!
All of our leather furniture is customizable, so it's available in a wide range of colors and textures. It's classic luxury that can easily adapt to different home design styles, so we can create a sofa that complements your existing décor.
Leather has always been one of our top-sellers, but it's more popular now than ever. It has that timeless, comfortable look that'll never go out of style.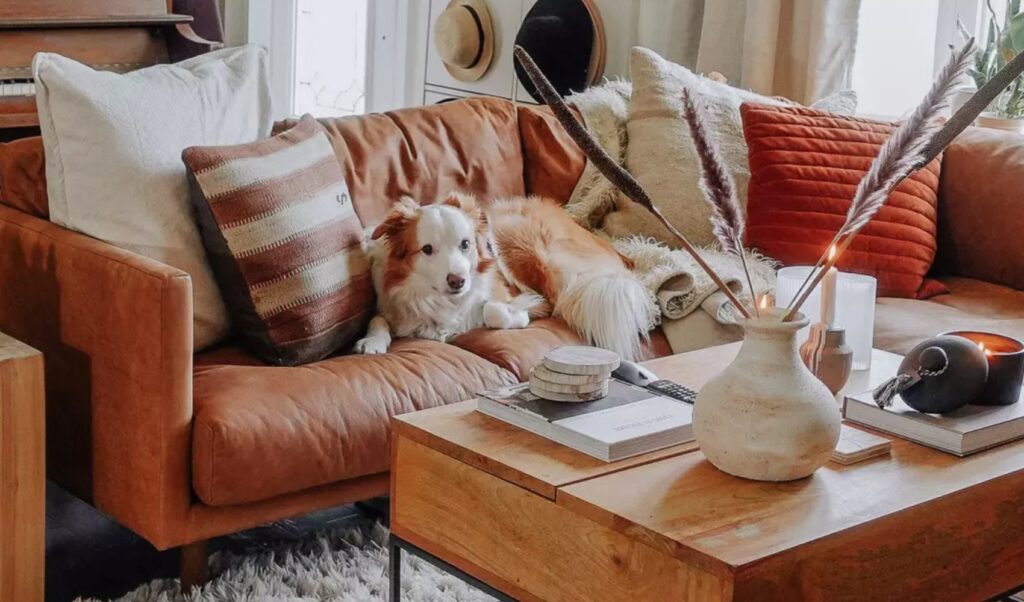 Leather Sofa for Easy Maintenance
Leather furniture is easy care. It's naturally more resistant to spills, stains, and odors. You can literally just wipe your sofa with a damp cloth (distilled water only) when it needs cleaning. That makes it a perfect choice for families with kids or pets.
Certain brands also suggest applying a leather conditioner to your sofa once or twice a year. It's a simple process, and I'll be sure to let you know if that's recommended for your new piece.
And that's it! Easy peasy.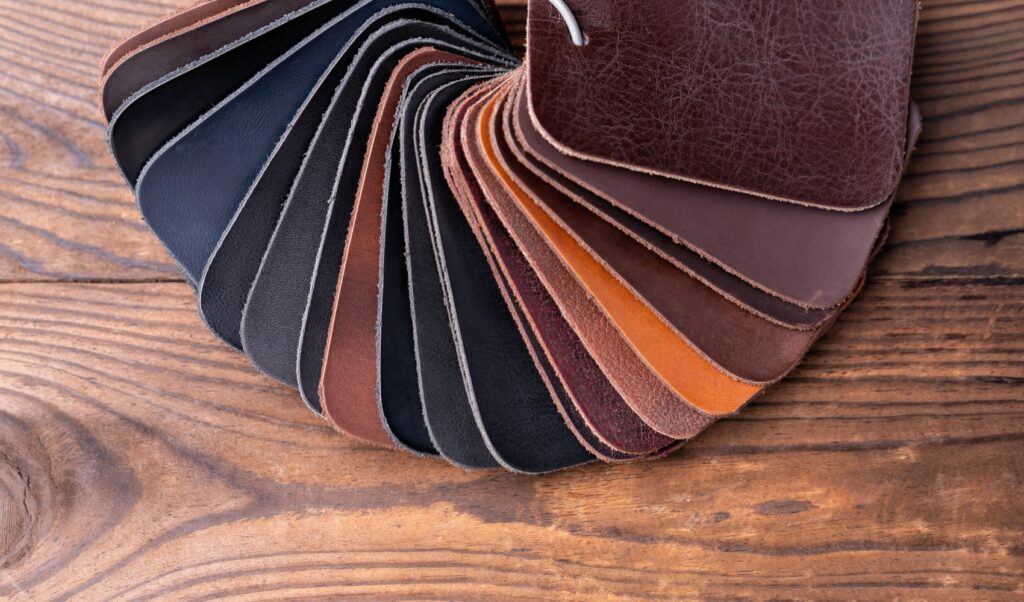 Flexible Prince Range
Our showroom at Benson Stone Co. offers leather sofas in a wide price range, starting under $3,000 and up over $10,000 at the top of the line. The price depends on the grade of leather that you choose. A simple rule of thumb is that the more processed the leather is, the less expensive it will be.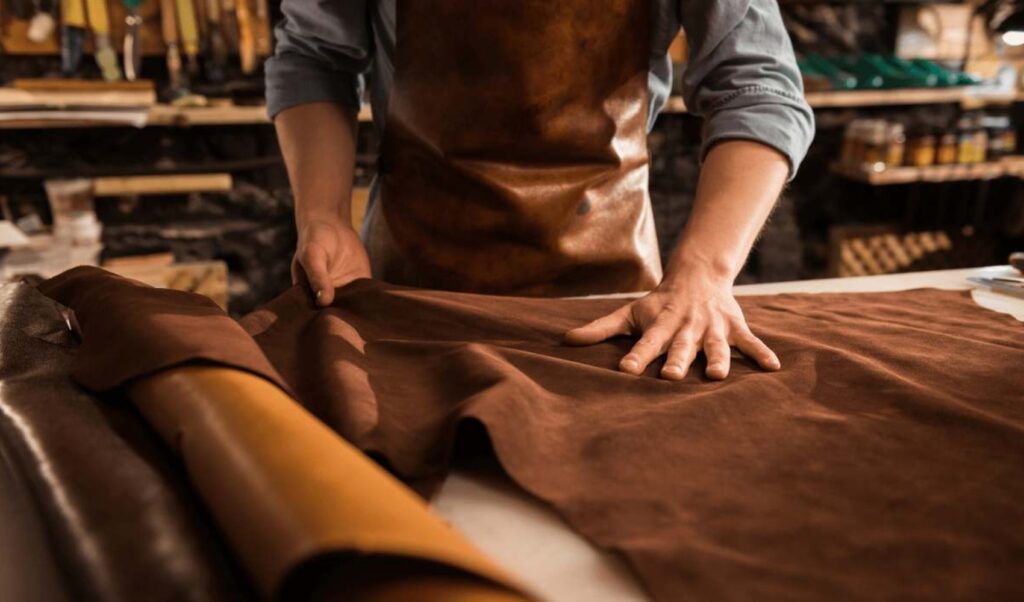 Grades of Leather Sofas
GRAIN: All of the leather furniture in our showroom is either full grain or top grain. Full grain leather is unprocessed, and has that organic look & feel. It shows off all the unique features of the authentic animal hide including wrinkles, scars, and changes in color. If you prefer more consistency, then a top grain leather sofa is going to be the best choice for you. The leather is treated to get a smooth, even look.
PROTECTION: You can also decide whether you'd like your leather to be protected. Unprotected leathers have a buttery soft feel, but they're sensitive to stains. Many customers choose a grade that's finished with a top layer of protection, to resist stains and wear.
Note that I didn't mention bonded leather or pleather. These are made with synthetic materials and we don't offer them here, because they flake and crack easily. And be careful – even materials advertised as "genuine leather" can be artificially made. These options are usually cheaper, but even so, they just aren't worth the money.
So, when you're looking for a classic, timeless sofa that'll last for years (even decades!) to come, you know who to call.
I look forward to hearing from you!
Best Wishes,
Darlene
Furniture Design Consultant
Benson Stone Co.