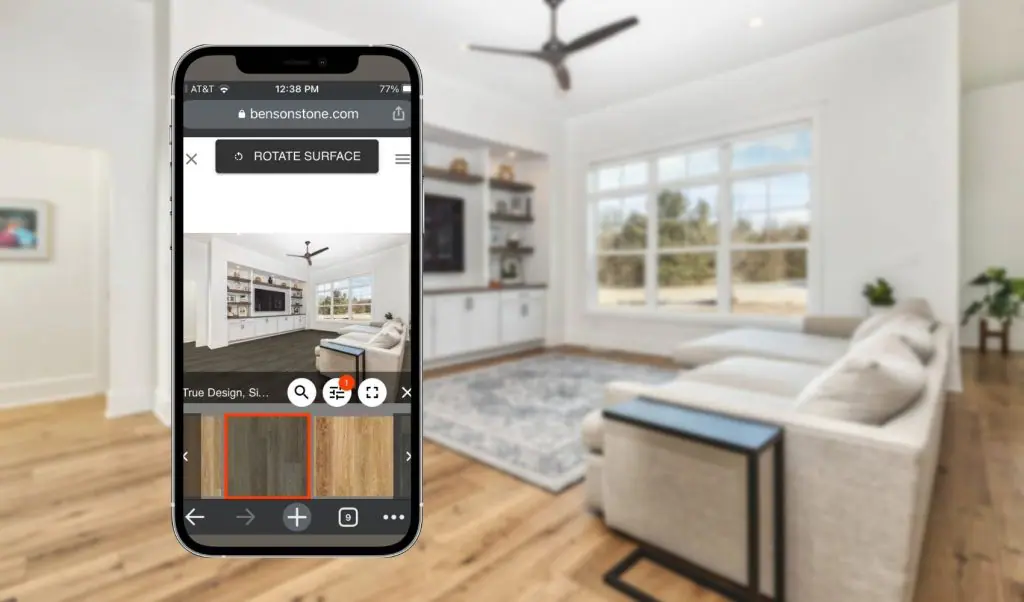 Check out our new flooring tool & get flooring tips from our beloved home design consultant, Tamara.
This is a total game-changer…
We used to just send folks home with little flooring samples and ask them to imagine what that new flooring would look like in the whole room. Now we've got something even better! With our new flooring design tool, you can take a pic of your room, upload it, and tap through hundreds of different flooring styles to see how they'd actually look in there.
You're not gonna believe how realistic it is!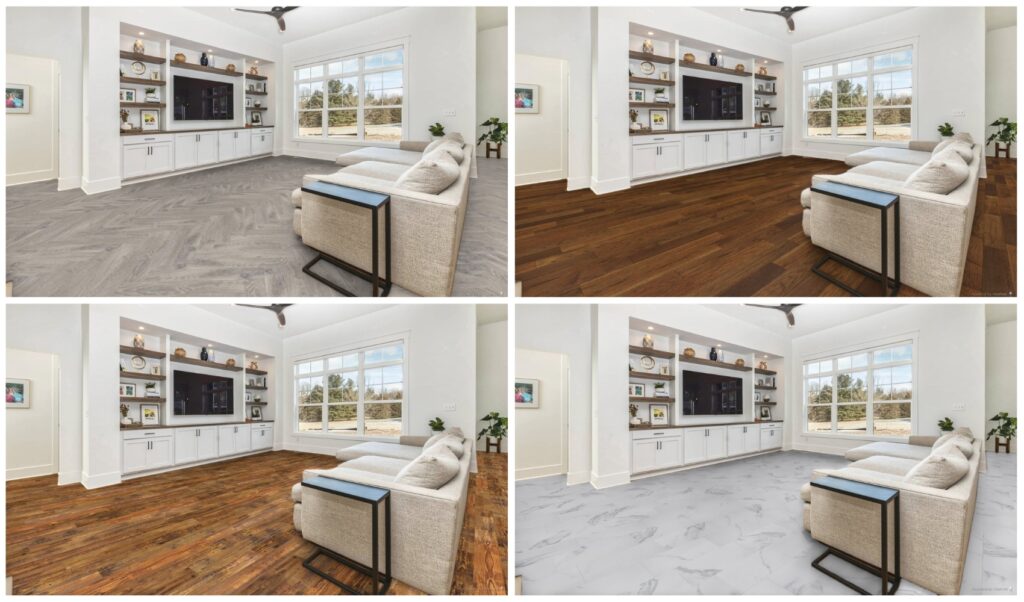 What a Dramatic Difference!
Isn't it amazing how the flooring can completely change the feel of your room? Here are my super simple tips for flooring design. Play around with these concepts while you're in the visualizer, and you'll see what I mean.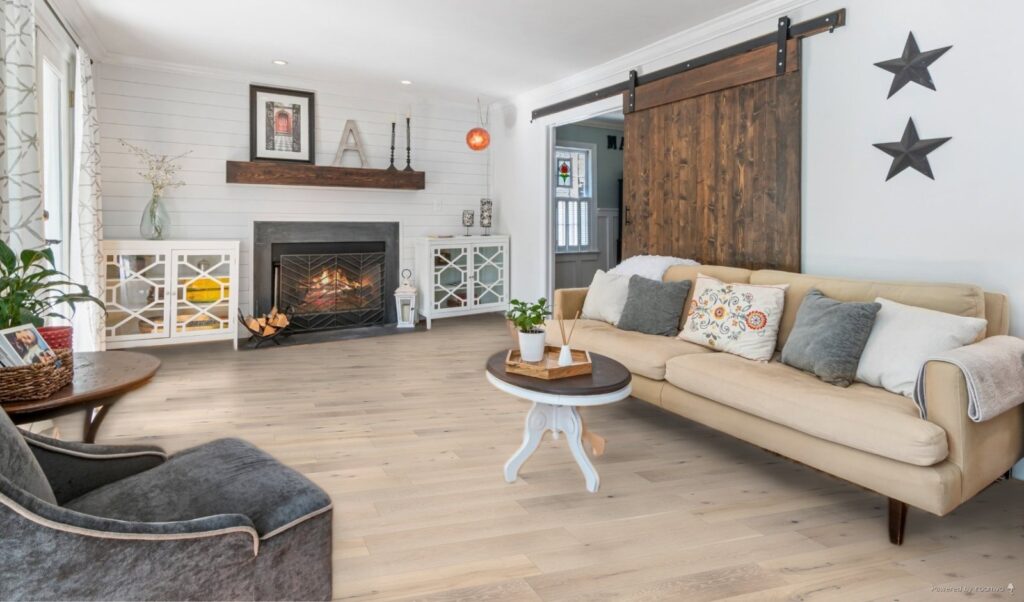 Light Colored Flooring
Light colored flooring will brighten your room and make it feel larger. Try a cream or bright neutral for an airy, contemporary look that'll work with a variety of decor styles. As an added bonus, it'll easily hide a little dust or dirt, so you can get away with more time between cleaning days.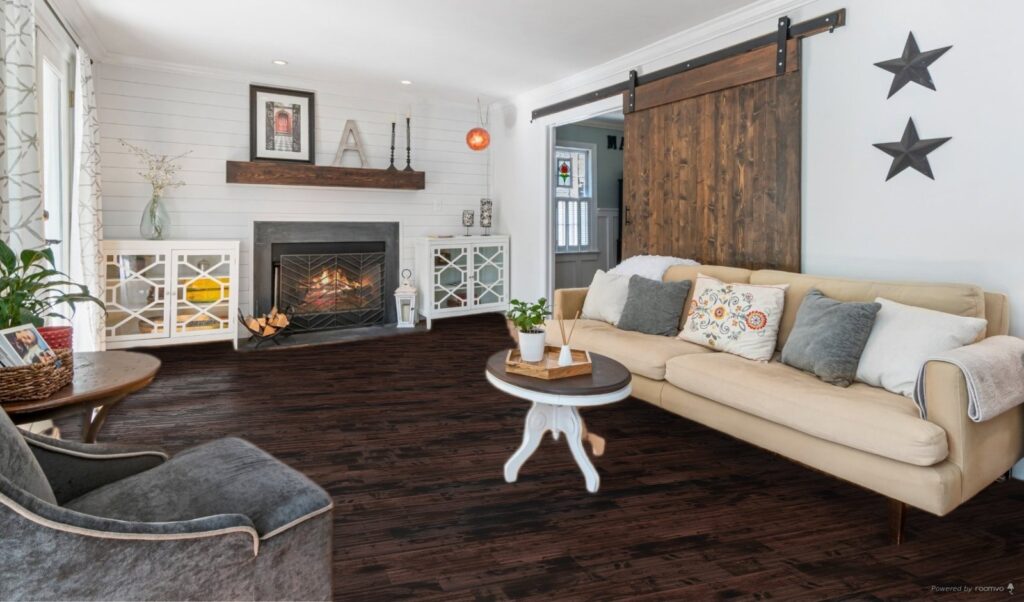 Dark Colored Flooring
Dark floors will make your room feel cozier and more grounded. They create an elegant, lived-in look. Just remember, dark colored floors need to be cleaned more often to keep them looking beautiful.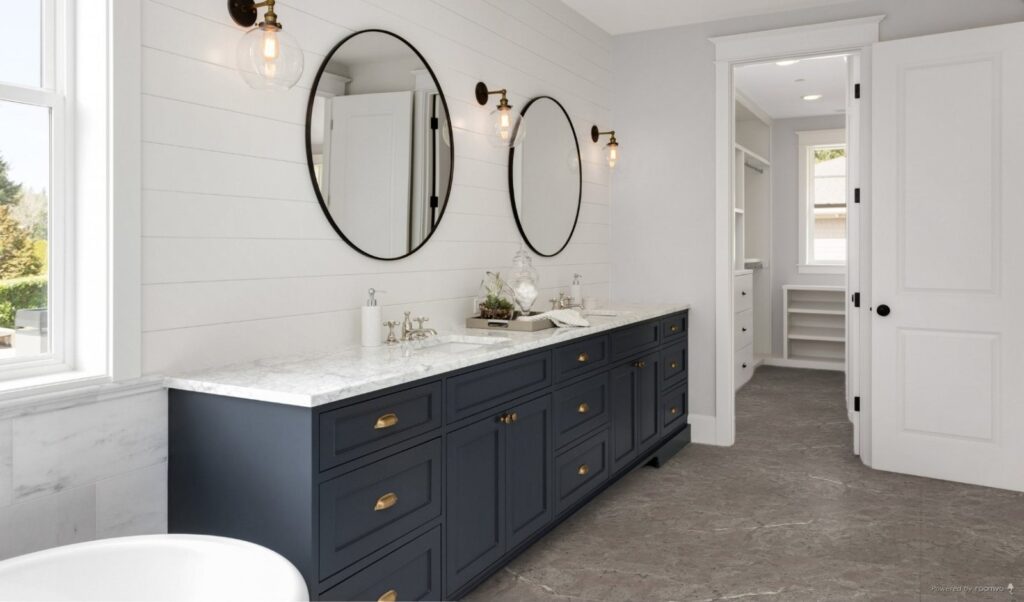 Solid Flooring Design
Solid tones and natural patterns like wood grain, heather, and stone veining are by far the most popular choices for large rooms and living areas. They're versatile, timeless, and easy on the eye. But…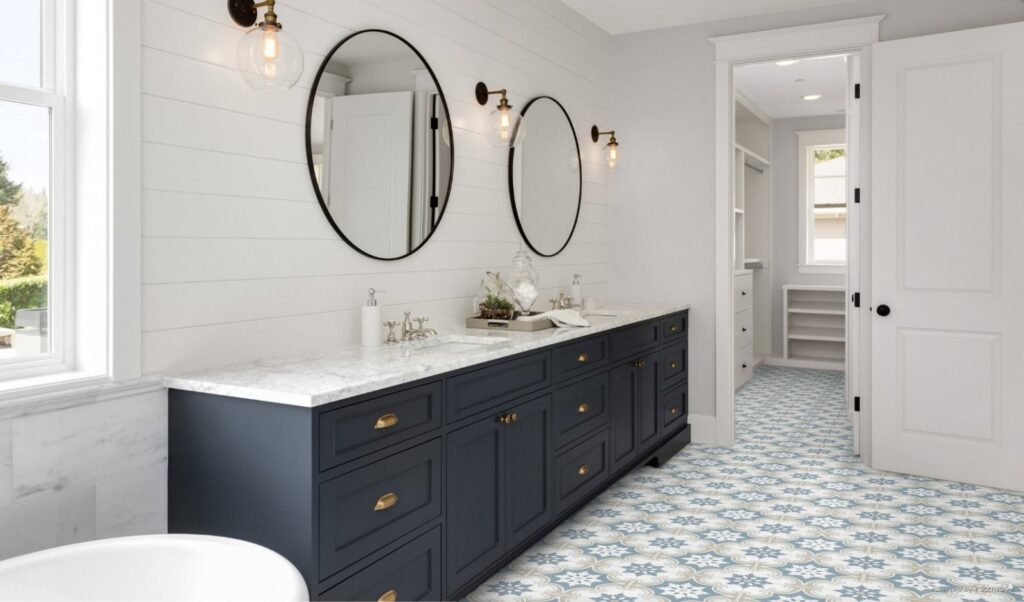 Patterned Flooring Design
If you're like me, you still love a fun patterned tile or carpet once in a while. Unless you're going for a really bold look in your home, I'd recommend you try it in a smaller space like a bathroom, laundry, or hallway. That way you can enjoy a whimsical touch without creating too much "busy-ness" in your design.
I love this tool because it saves you so much guesswork. Plus it gives you room to be creative and try out styles you wouldn't usually think of.
Above all, have fun! And shoot us a message if you have any questions.
Yours Truly,
Tamara
Home Design Consultant
Benson Stone Co.