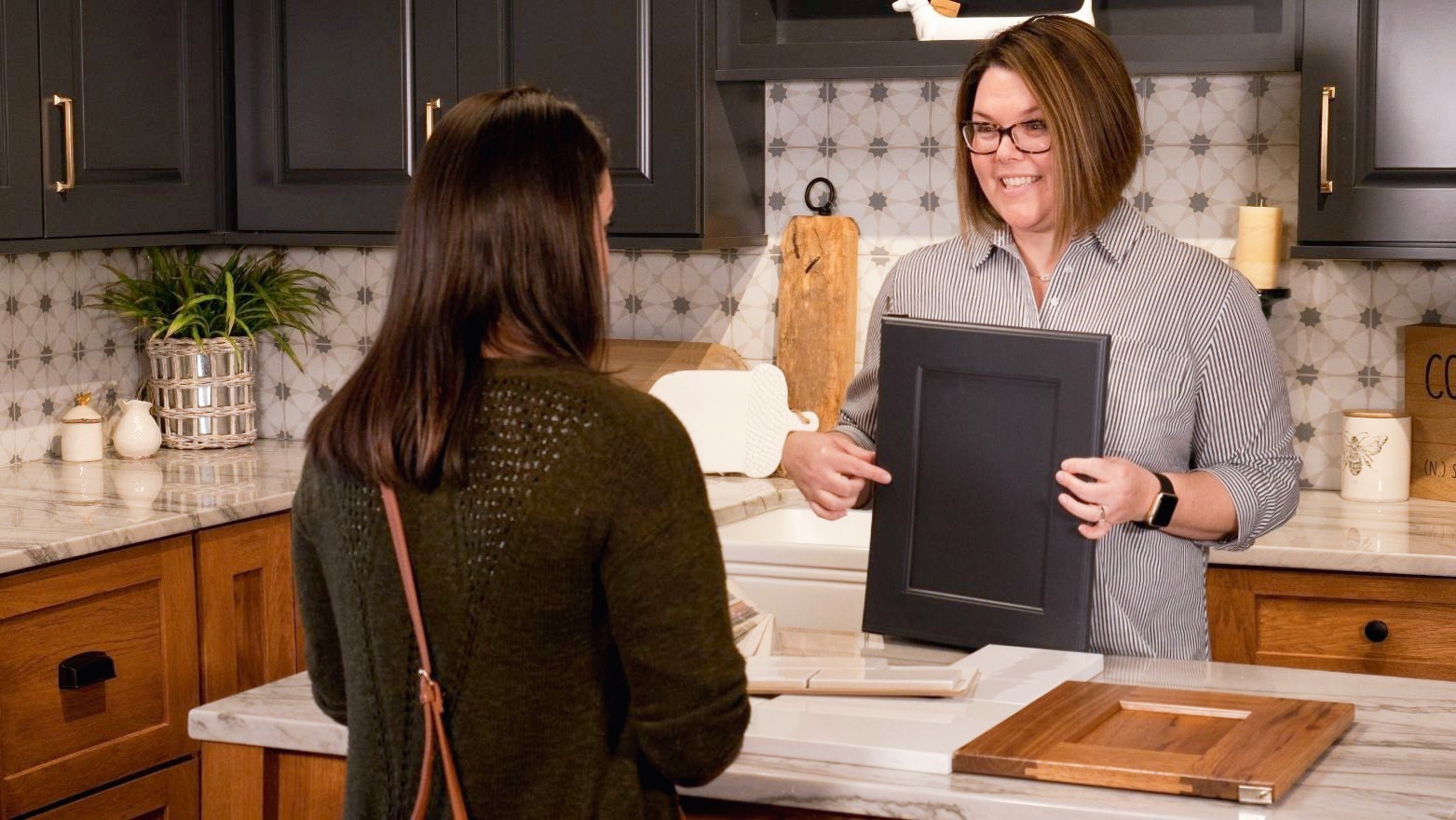 Here are the top four reasons why you'll love working with a kitchen designer for your remodel. Your project is gonna be a breeze!
Why do we recommend you work with a kitchen designer? Well, if you've ever attempted to coordinate a complex home design project on your own, you know the struggle. Juggling plumbers, electricians, and installers… Worrying that you might have ordered something in the wrong size or the wrong amount… Wringing your hands when it starts running past the due date and over budget… Thinking there has to be an easier way.
Oh, yes! There absolutely is.
When you bring your project to Benson Stone Co, our talented kitchen designers will save you all that frustration. In fact, when you work with one of these lovely designers, you'll even enjoy the remodel process.
Really!
Here are the top four reasons why you're gonna love having their help.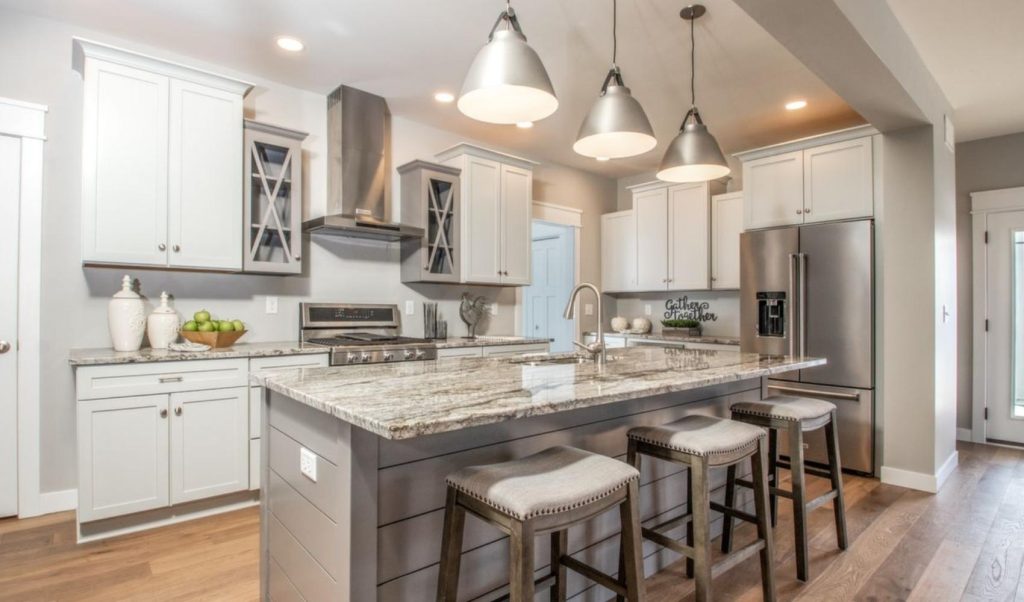 1. Your kitchen designer will help you choose all the perfect materials.
This one may seem obvious, but it makes a world of difference. With careful listening, thoughtful questions, and a little intuition, your designer will get to know you and your personal style.
Pulling from hundreds of samples in our elaborate kitchen design center, she'll narrow down the choices until she finds the ones you love the most. She'll ensure that the final look is harmonious and balanced. Finally, she'll draw up the floor plan and give you the confidence to say, "Perfect, let's do it!"
Of course, the technical aspects of a remodel are just as important as the creative ones, so an experienced designer will also get to know the nuances of your home. New constructions offer a bit more flexibility, but each remodel presents unique challenges depending on the features of the home and when it was built.
Rest assured, your designer will collect all the necessary information and make sure that we're ordering product in the correct style, amount, and measurements for your new kitchen.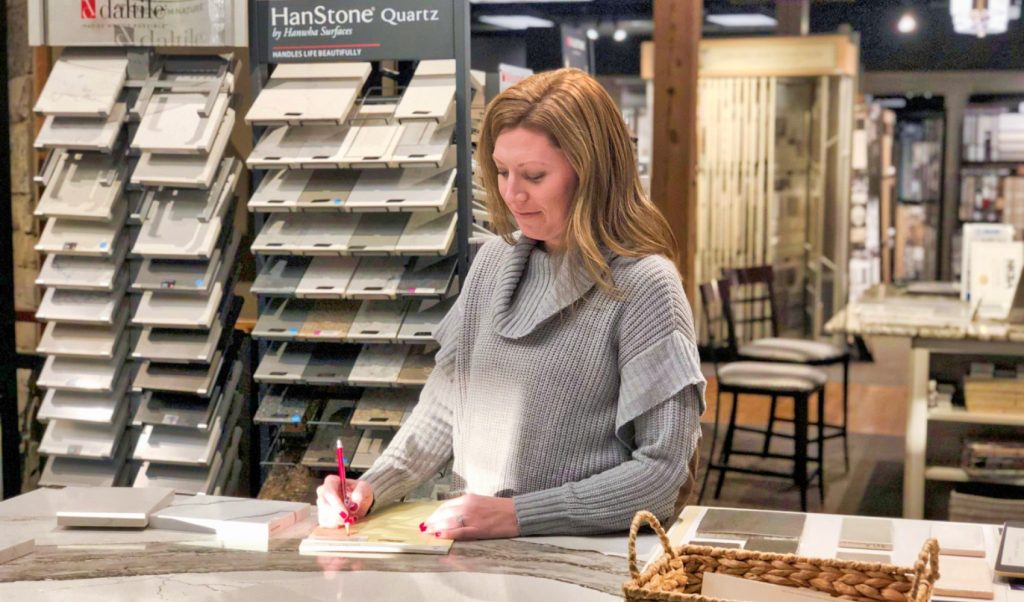 2. They'll make sure your project fits the budget.
Trying to fit a multi-layered project into one overall budget is always a challenge. Why not leave that to your kitchen designer? Whether your budget is $20k or $200k, she'll balance the cost of materials and labor and help make sure you don't run into any surprises along the way.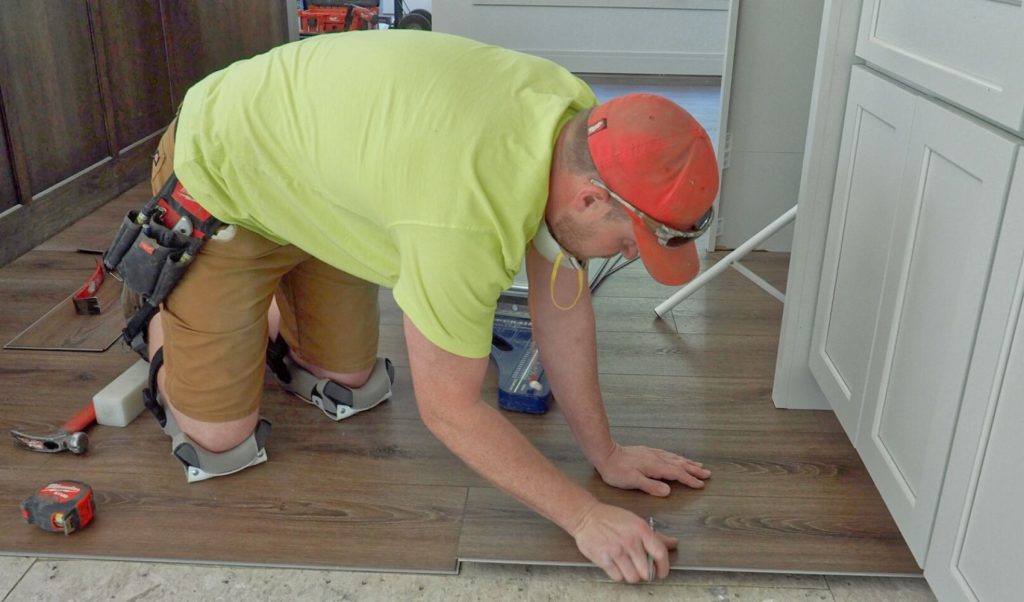 3. Your designer will coordinate with the contractor & installers and hold them accountable.
Do you dread the thought of wrangling a contractor and half a dozen different installers for your project? Instead, you can rely on your designer to be your single touchpoint for scheduling, follow-up, and any issues that may arise during your project. She works alongside contractors, builders and installers on a daily basis, so she knows how to make sure things get done the right way.
As a homeowner, you might sometimes get the feeling that you aren't your contractor's top priority. But our team at Benson Stone will make sure you don't get the short end of the stick. We use the full weight of our business to protect and advocate for our customers.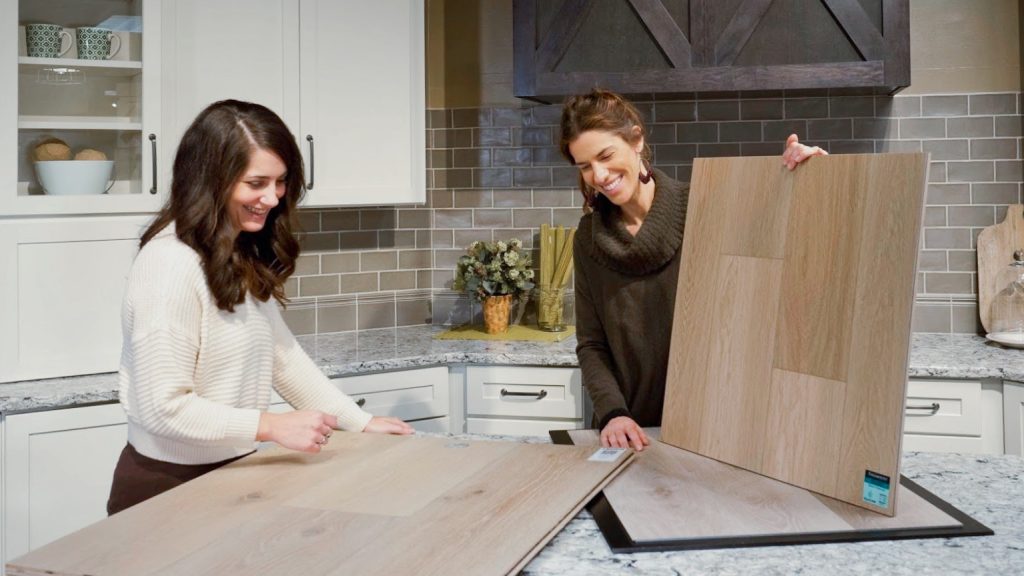 4. Their services are complimentary.
A kitchen construction project is already a big investment, so why pay even more in design fees? When you buy your materials from us, design services are included at no extra cost!
Of course, that doesn't mean your designer's time isn't valuable. Before drawing up the final plans for your project, your designer may collect a design deposit. This is intended only to protect her time in case you decide to cancel your project. The deposit will go toward the final cost of materials once you approve her design and give the green light to get started.
In summary…
When you have your own kitchen designer by your side, you'll enjoy all the premium benefits of personalized attention with none of the extra cost. Our designers earn dazzling reviews and even build lasting friendships with homeowners throughout the state line area.
Pop in some time and say hello, you'll be glad you did!