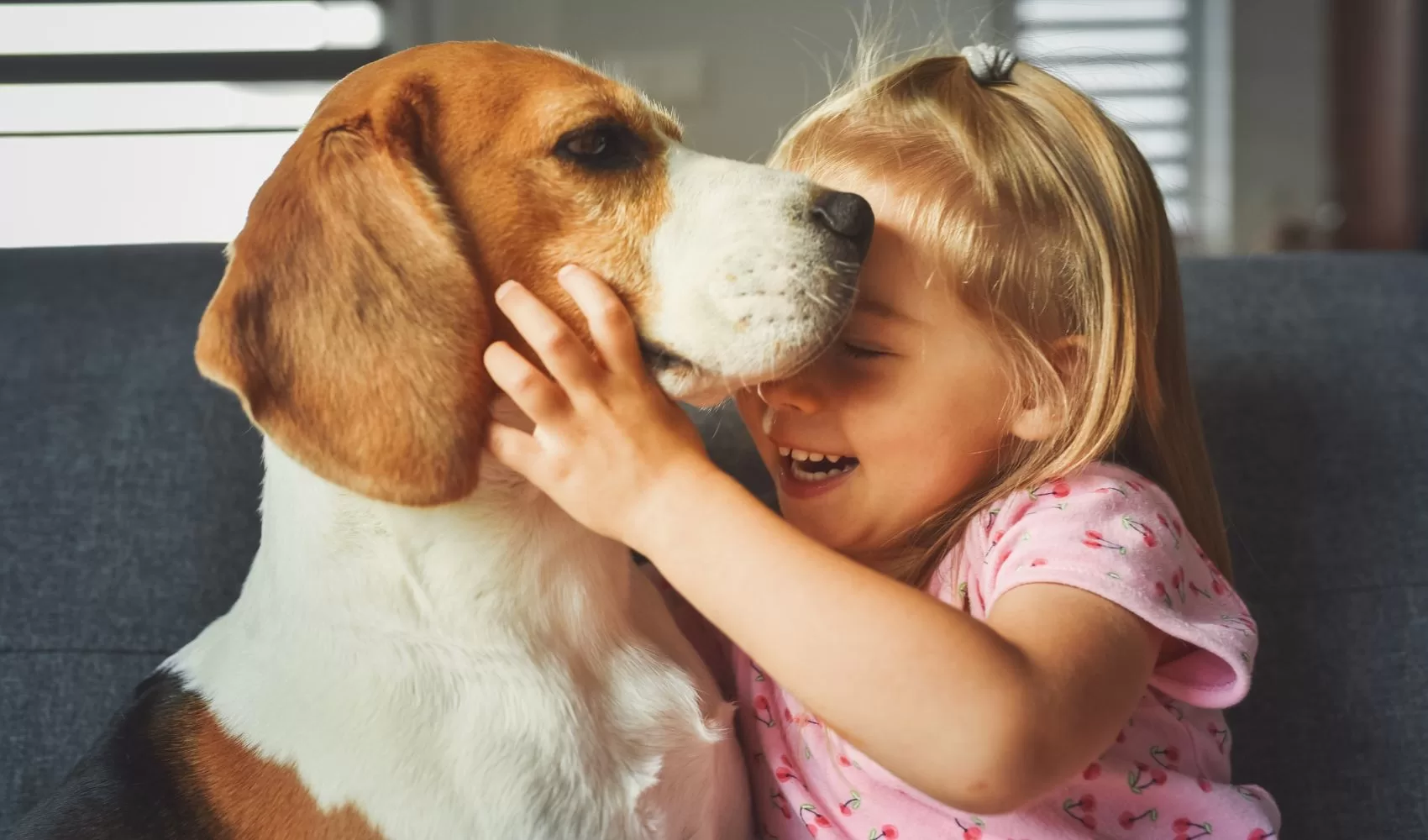 How can you choose the best furniture for kids and pets? If your home is anything like ours, your halls echo with the squeals of children and the patter of paws. Choosing furniture that can hold up to tiny hands and furry friends is a careful balancing act, but as a seasoned furniture designers, we've got a few tricks up our sleeves. Here's a handy guide to help you choose furniture that works with your busy household.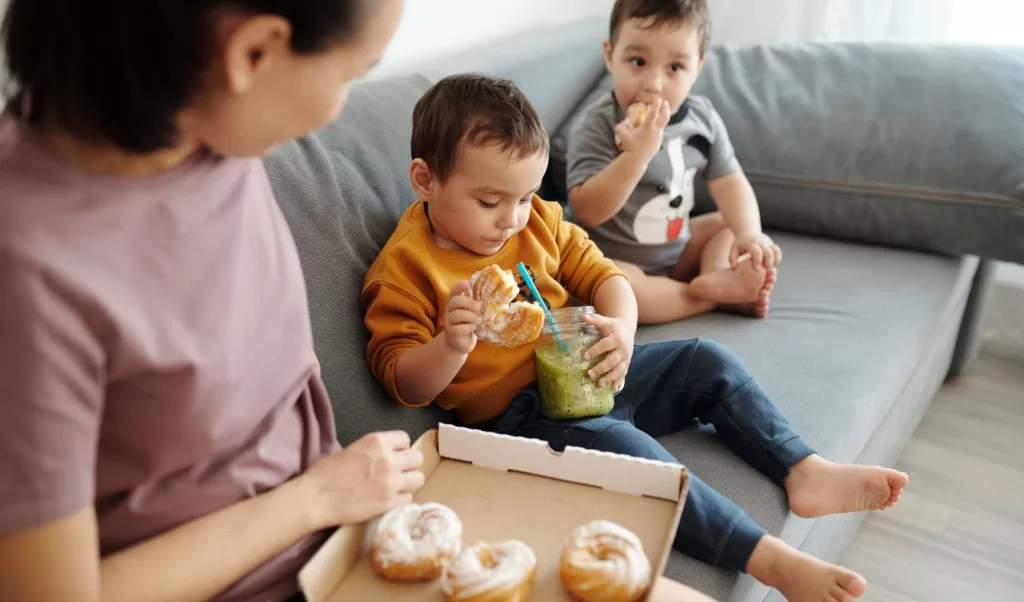 Durable Fabrics
When it comes to furniture for kids and pets, durability is the name of the game. Opt for sturdy materials like leather or tightly woven fabrics that are more resistant to snags and tears. Avoid delicate materials like silk or velvet, as they'll be easily damaged in the playful chaos. You also definitely want fabrics that are easy to clean. Look for stain-resistant treatments, so the inevitable spills and accidents can be wiped up right away, keeping your furniture looking fresh and new. Here at Benson Stone Co, our pet & kid friendly fabrics are clearly marked.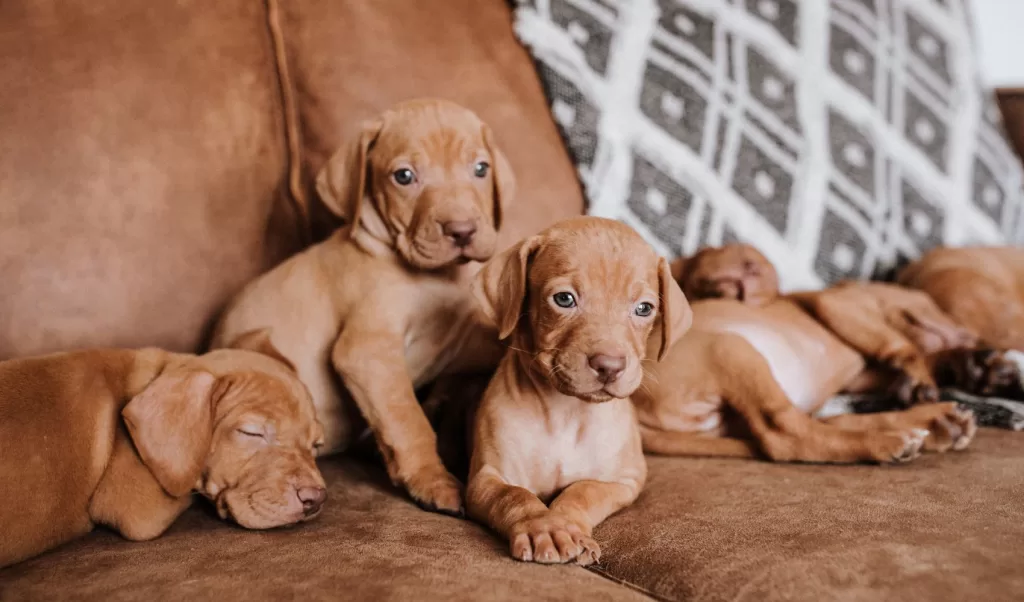 Color Strategy
A white sofa is certainly elegant, but it might not be the best fit for a home teeming with little adventurers. Darker or patterned fabrics are better at hiding stains and wear. Earthy tones and textures are your best friend.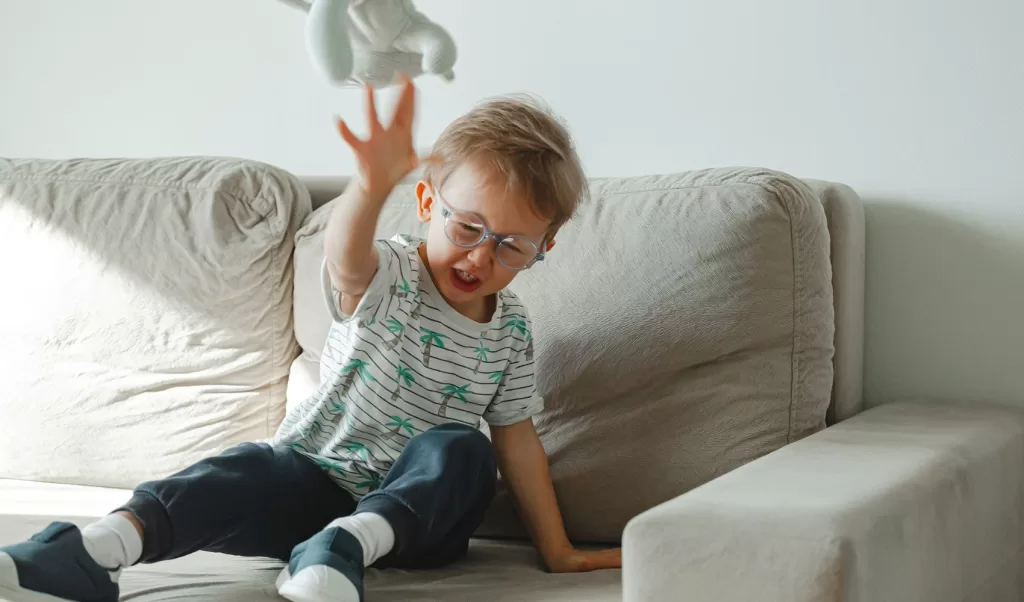 Sturdy Structures
Even through our best efforts to keep the calm, our furniture inevitably becomes a bit of a playground. You want construction that can stand a little silliness and roughhousing. Opt for pieces with solid hardwood frames, sturdy joinery, reinforced stitching, and reliable springs. Avoid anything with delicate legs or intricate carvings, and definitely steer clear of inferior furniture construction that's so common in the chain stores. Poorly-made particle board frames and weak upholstery will break down on you in no time.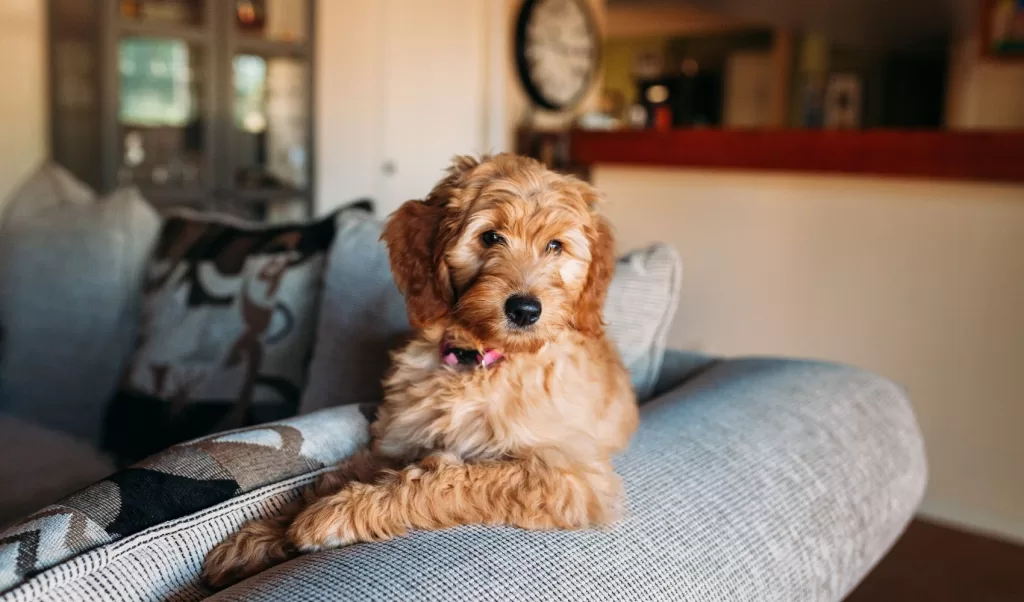 Soft Edges
As you know, little ones are prone to falls, and they aren't always very aware of their surroundings. Choose furniture for kids and pets with rounded or padded edges to help prevent bumps and bruises. It'll make your home safer, and add a soft, inviting feel to your decor.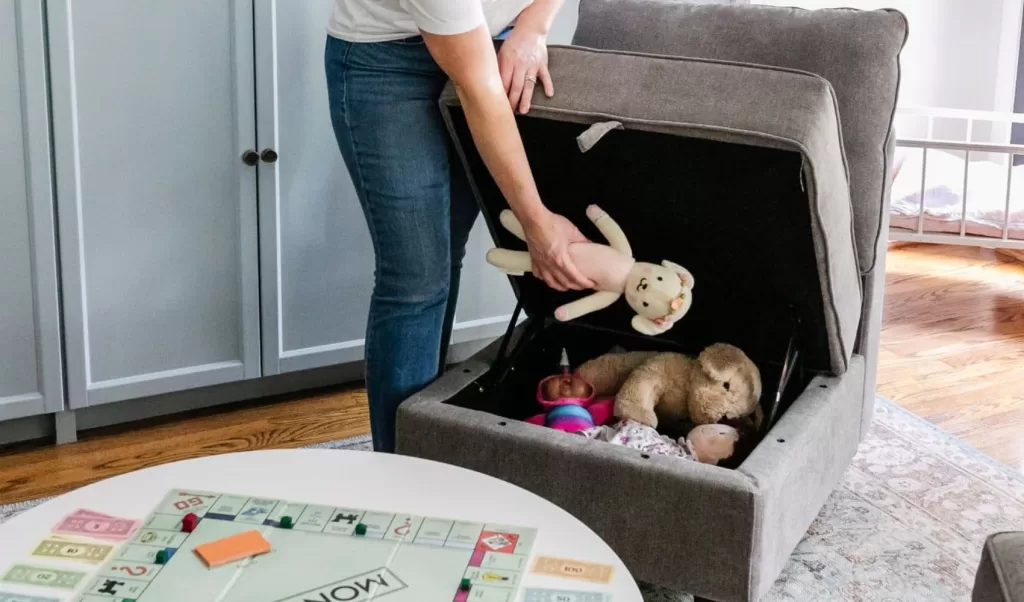 Storage Solutions
Clutter is a natural sidekick to family life. Choose furniture pieces that double as storage solutions. Ottomans with hidden compartments or coffee tables with shelves can help keep toys, pet supplies, and other essentials organized and out of sight.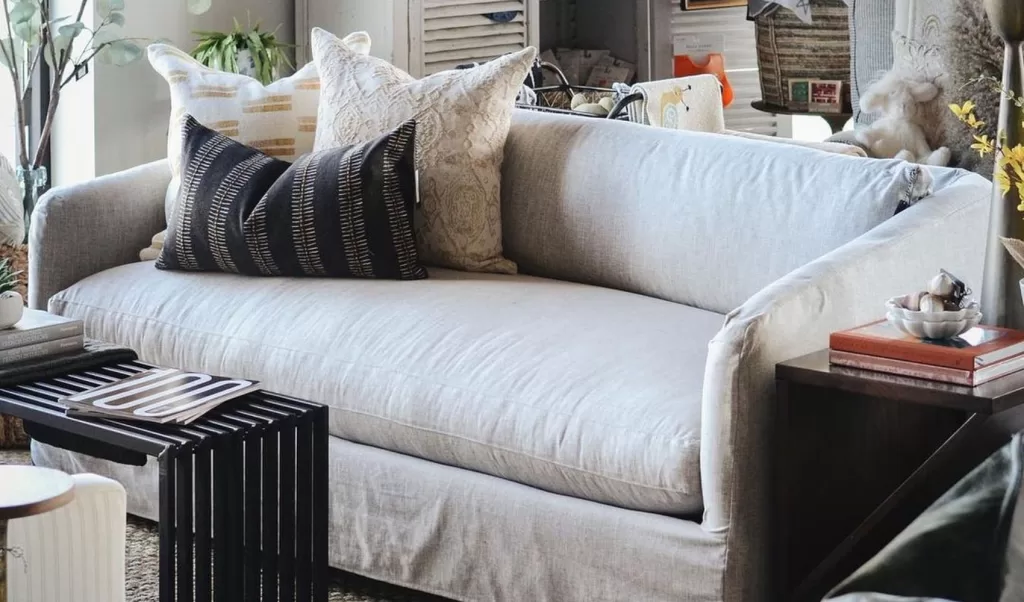 Cover Up
For an extra layer of protection, invest in furniture slip covers. These are especially handy for larger pieces like sofas and chairs. They can be removed and laundered, and they'll help protect your furniture from spills, scratches, smells, and fur.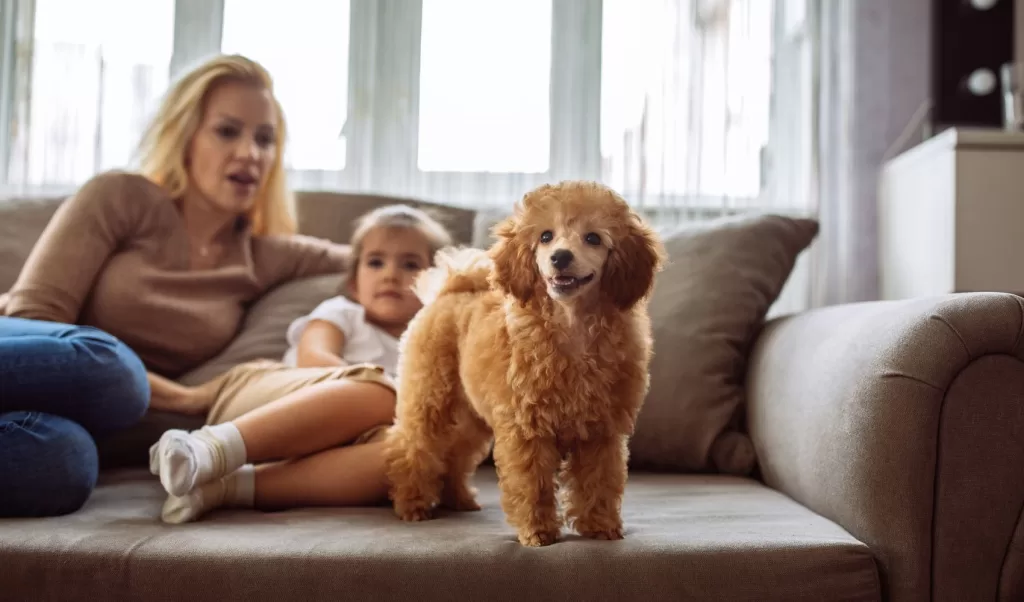 Test Before Buying
Last but not least, I highly recommend you visit the showroom and test the furniture yourself. Sit, lie down, and imagine your kids and pets interacting with the piece. This hands-on experience can give you a better sense of how the furniture will stand up to daily life.
By choosing furniture that prioritizes durability, easy maintenance, and safety, you'll create a space where the whole family can relax and be themselves. Your home is meant to be lived in, and the right furniture will make life all the more comfortable and enjoyable.
Have questions for us? Send us a message! We're happy to help.
– Your Furniture Design Team at Benson Stone Co.